The Kids' Guide to Staying Awesome and In Control
Simple Stuff to Help Children Regulate their Emotions and Senses
Jessica Kingsley Publishers
Packed with simple ideas to regulate the emotions and senses, this book will help children tackle difficult feelings head-on and feel awesome and in control!
From breathing exercises, pressure holds and finger pulls, to fidgets, noise-reducing headphones and gum, the book is brimming with fun stuff to help kids feel cool, calm and collected. They will learn how to label difficult feelings, choose the perfect strategies and tools to tackle them, and use these correctly whether at home or at school. The strategies and tools are accompanied by cartoon-style illustrations, and the author includes useful tips for parents and teachers as well as handy visual charts and checklists to track learning and progress.
Armed with this book, kids will be well on their way to managing difficult emotions and feeling just right in whatever situation life throws at them! Suitable for children with emotional and sensory processing difficulties aged approximately 7 to 14 years.
The Kid's Guide to Staying Awesome and In Control is crucial in helping children pinpoint how they feel so they can implement which methods work best for them to maximize their learning potential and provide everyday comfort.

– Leslie Burby, Author, Advocate, Former Special Educator, Editor-in-Chief of Autism Parenting Magazine
This book is crammed with sensory tools kids can use to feel and function better anywhere, anytime. It helps children recognize what they are feeling - whether they are low arousal and sluggish, overaroused and emotional, or just too hyper - and empowers them with strategies they can use to feel 'just right'.

– Lindsey Biel, OTR/L, co-author of Raising a Sensory Smart Child, and author of Sensory Processing Challenges: Effective Clinical Work with Kids & Teens
Something for everyone! Great graphics for kids. Illustrated charts for teachers. Helpful hints for parents. Innovative resources for therapists. Truly an awesome compilation of strategies students can use anytime anywhere. No assembly required!

– Beverley H. Moskowitz, DOT OTR/L, CEO at Real OT Solutions, Inc.
A sensational resource for kids, caregivers, teachers, and practitioners! The kid-friendly text empowers the readers to take ownership of their own physical and mental feelings, which is essential for successful therapeutic outcomes. The ingenious toolbox provides a menu of sensory strategies to ensure a "just right" feeling necessary for healthy and happy living.

– Marie Sherwood Bell, MS, OTR/L, Owner, Novo Advocacy and Consulting LLC
Lauren Brukner is an Occupational Therapist who lives in New York City with her husband and three children, two of whom have emotional and sensory integration difficulties. She graduated from Stern College for Women with a Bachelor's Degree in Psychology, and holds a Master's of Science degree in Occupational Therapy from New York University. She specializes in sensory integration and self-regulation strategies in children and young people, and their implementation in home, school and community settings. She has postgraduate training in neuroscience, sensory integration theory and practice, occupational health sciences, and physiological approaches to Occupational Therapy practice, and is also a Certified Screener for Irlen Syndrome and Scotopic Sensitivity. She provides services and workshops to a broad range of school staff, including general and special education teachers, speech language therapists, counselors, and paraprofessionals. She blogs at www.stayingawesomeandincontrol.com.
Hey Kids, let me tell you a little about me and this book! 1. Label that Feeling! 2. Let's Learn the HOW of Using Anywhere Body Breaks! Lauren's Self-Regulation Menu of AWESOME Anywhere Body Breaks 'Appetizer' Choices. 3. Let's Learn the HOW of Using Tools! Lauren's Self-Regulation Menu of AWESOME Tool 'Main Dish' Choices. 4. Let's Learn the HOW of Using Big Body Breaks! Lauren's Self-Regulation Menu of AWESOME Big Body Break 'Dessert' Choices. 5. Choosing the Right Strategy is Like Ordering Fast Food…Sort Of. 6. Wow! You Are a Body Control and Self-Regulation Expert! But Not So Fast, Your Work is Not Done Yet… Some Important Tips for My Fellow Parents. Some Important Tips for Teachers. Some Important Information About the Major Sensory Systems. Tips of the Trade!: Ways to Make Your Home or Classroom More Conducive to Self-Regulated Kids. Appendix 1: I Caught You Calm! Appendix 2: Self-Monitoring Checklist. Appendix 3: Label that Feeling Pocket Chart. Appendix 4: At-a-Glance Resource Charts. Appendix 5: Sum it All Up Page. Therapy Resources and Websites. References.
Find what you're looking for...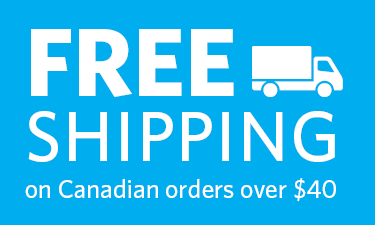 Publishers Represented
UBC Press is the Canadian agent for several international publishers. Visit our
Publishers Represented
page to learn more.