The New Silk Road Diplomacy
China's Central Asian Foreign Policy since the Cold War
With the collapse of the Soviet Union in 1991, independent states such as Kazakhstan sprang up along China's western frontier. Suddenly, Beijing was forced to confront internal challenges to its authority at its border as well as international competition for energy and influence in Central Asia.
The New Silk Road Diplomacy traces how China constructed a gradualist approach to Central Asia that promoted multilateral diplomacy. Although China's priority was to ensure stability in its own Muslim-majority domain, it also worked with Russia and the Central Asian republics to increase confidence and security in the border areas and facilitate commerce. Regional diplomacy has, however, brought China increasingly into competition with the United States, which views Central Asia as vital to its strategic interests.
This multifaceted book offers a fresh perspective on the foreign policy of modern China.
The New Silk Road Diplomacy will appeal to experts and students of Central Asian affairs and foreign policy and anyone interested in contemporary China and its relationship with its neighbours.
Both specialists and a general audience will welcome this lucid and readable book. While students and experts in Central Asian affairs and Chinese foreign policy will engage with Karrar's interpretations of events, others interested in contemporary China and Central Asia will appreciate his clear presentation of the international politics in a rather intricate and unfamiliar region.
The New Silk Road Diplomacy makes an impressive contribution to the field of Chinese and Central Asian foreign policy. Karrar's canvassing of the Chinese language sources is impeccable, as is his knowledge of the relevant Western and Russian scholarship. The subject is timely and important; not only is China's relationship with Central Asia crucial to our understanding of Chinese foreign and energy policy, but it also figures in China's strategic posture towards the West and to the United States, in particular.
Hasan H. Karrar was a visiting scholar at the Asian Institute, Munk Centre for International Studies, University of Toronto.
Introduction
1 The Past in the Present: The Reach of History on the Sino-Central Asian Frontier
2 Treading Carefully: China Enters the Central Asian Arena, 1992-96
3 Pushing the Boundaries: Deepening Sino-Central Asian Cooperation, 1996-2001
4 A Momentary Setback: Sino-Central Asian Relations in the Post-September 11 World Order, 2001-2
5 China in Central Asia: A New Regional Power after 2002?
Conclusion
Notes
Bibliography
Index
Find what you're looking for...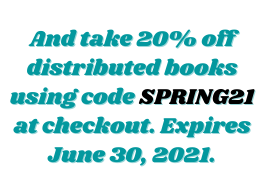 Publishers Represented
UBC Press is the Canadian agent for several international publishers. Visit our
Publishers Represented
page to learn more.