The Organic Profit
Rodale and the Making of Marketplace Environmentalism
University of Washington Press
From green-lifestyle mavens who endorse products on social media to natural health activists sponsored by organic food companies, the marketplace for advice about how to live life naturally is better stocked than ever. Where did the curious idea of buying one's way to sustainability come from?

In no small part, as Andrew Case shows, the answer lies in the story of entrepreneur and reformer J. I. Rodale, his son Robert Rodale, and their company, the Rodale Press. These pioneers of organic gardening were also pioneers in cultivating a niche for natural health products in the 1950s, organizing the emerging marketplace for organic foods in the 1960s, and publishing an endless supply of advice books on diet and health in the process.

Rodale's marketplace environmentalism brought environmentally minded consumers together and taught Americans how to grow food, eat, and live in more environmentally friendly ways. Yet the marketplace has proved more effective at addressing individual health concerns than creating public health interventions. It is as liable to champion untested and ineffectual health supplements as it is to challenge the indiscriminant use of dangerous pesticides. For anyone trying to make sense of the complex tensions between business profits and the desire for environmental reform, The Organic Profit is essential reading.
The Organic Profit is a great read for anyone interested in knowing how the Rodales and Prevention Magazine helped bring organic foods from cult to mainstream and from pesticide-free produce to environmentally conscious lifestyles. This is biography, social history, and contemporary politics, all viewed through the lens of the fastest growing segment of the US food system.
The Organic Profit is a provocative history. J. I. Rodale and his son Robert built a successful business by promoting what they considered a healthier, more sustainable lifestyle, and Andrew Case shows that their efforts raise important questions about the market as a driver of environmental reform.
The Organic Profit makes a significant contribution to the growing literature on environmental thinkers outside the wilderness preservation and resource conservation wings of the American environmental movement.
Andrew N. Case is a teaching fellow in environmental science and studies at Washington College.
Forward: The Organic Citizen Consumer, by Paul S. Sutter
Acknowledgements
Note to Readers
Introduction
Back to the Garden, through the Market
One
Pay Dirt: Making a Method and a Market
Two
Adventures in Self-Diagnosis: Science and Experience in the Prevention Marketplace
Three
Our Poisoned Earth and Sky: Organic Citizens and Consumers
Four
Organic Living: Marketplace Environmentalism in Organic America
Five
A Whole New You: Making the Marketplace Mainstream
Conclusion
A Consuming Vision
Notes
Selected Bibliography
Index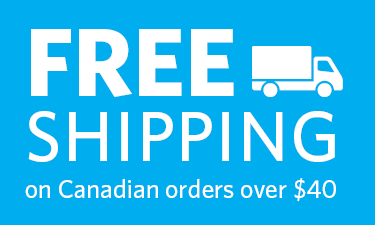 Find what you're looking for...
Publishers Represented
UBC Press is the Canadian agent for several international publishers. Visit our
Publishers Represented
page to learn more.