The Origins of Macho
Men and Masculinity in Colonial Mexico
University of New Mexico Press
With limited resources to contextualize masculinity in colonial Mexico, film, literature, and social history perpetuate the stereotype associating Mexican men with machismo--defined as excessive virility that is accompanied by bravado and explosions of violence. While scholars studying men's gender identities in the colonial period have used Inquisition documents to explore their subject, these documents are inherently limiting given that the men described in them were considered to be criminals or otherwise marginal. Nineteenth- and twentieth-century resources, too, provide a limited perspective on machismo in the colonial period.

The Origins of Macho addresses this deficiency by basing its study of colonial Mexican masculinity on the experiences of mainstream men. Lipsett-Rivera traces the genesis of the Mexican macho by looking at daily interactions between Mexican men in the seventeenth and eighteenth centuries. In doing so she establishes an important foundation for gender studies in Mexico and Latin America and makes a significant contribution to the larger field of masculinity studies.
This terrific book is packed with detailed evidence and engaging analysis. Scholars and students of Latin American colonial history and gender theory will enjoy and benefit from it.'--Nora E. Jaffary, Hispanic American Historical Review
This engaging, exhaustively researched book examines the colonial origins of a much-studied and highly stereotyped phenomenon: Mexican machismo. However, the book is much more than a search for the roots of that axiomatically assertive, violent ideology. Instead, the author complicates easy stereotypes of Mexican masculinity, finding not only multiple colonial masculinities but a general difference between colonial norms and the machismo that emerged in the nineteenth and (especially) twentieth centuries.'--Jacqueline Holler, Histoire sociale
Sonya Lipsett-Rivera has written a brilliant book on a novel topic. . . . The committee found her command of primary sources masterful and her writing beautiful and accessible.'--Rocky Mountain Council for Latin American Studies
Lipsett-Rivera . . . enriches the study of gender in Spanish America.'--Choice
Sonya Lipsett-Rivera is a professor of history at Carleton University in Ottawa. She is the author of Gender and the Negotiation of Daily Life in Mexico, 1750-1856 and To Defend Our Water with the Blood of Our Veins: The Struggle for Resources in Colonial Puebla (UNM Press), and she is the coeditor of Emotions and Daily Life in Colonial Mexico (UNM Press) and The Faces of Honor: Sex, Shame, and Violence in Colonial Latin America (UNM Press).
Find what you're looking for...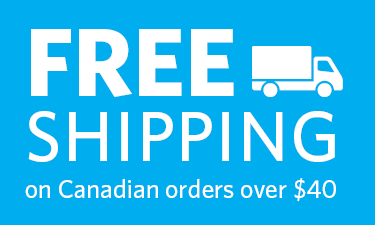 Publishers Represented
UBC Press is the Canadian agent for several international publishers. Visit our
Publishers Represented
page to learn more.