$39.95

Back Order
Ships in 4-6 weeks.
$156.00

Back Order
Ships in 4-6 weeks.
GO TO CART
The Other Air Force
U.S. Efforts to Reshape Middle Eastern Media Since 9/11
Winner of the 2019 Alpha Sigma Nu Book Award

As it seeks to win the hearts and minds of citizens in the Muslim world, the United States has poured millions of dollars into local television and radio programming, hoping to generate pro-American currents on Middle Eastern airwaves. However, as this fascinating new book shows, the Middle Eastern media producers who rely on these funds are hardly puppets on an American string, but instead contribute their own political and creative agendas while working within U.S. restrictions.  
The Other Air Force gives readers a unique inside look at television and radio production in Afghanistan and the Palestinian territories, from the isolated villages of the Afghan Panjshir Valley to the congested streets of Ramallah. Communications scholar Matt Sienkiewicz explores how the U.S. takes a "soft-psy" approach to its media efforts combining "soft" methods of encouraging entertainment programming, such as adaptations of The Voice and The Apprentice with more militaristic "psy-ops" approaches to information control. Drawing from years of field research and interviews with everyone from millionaire executives to underpaid but ever resourceful cameramen, Sienkiewicz considers the perspectives of the Afghan and Palestinian media workers trying to forge viable broadcasting businesses without straying outside American-set boundaries for acceptable content.   
As it carefully examines the interplay of U.S. military and economic might with the capacity for local ingenuity and resistance, the book also analyzes the intriguingly complex programming that emerges from this tension. Combining eyewitness reportage with cutting-edge scholarship, The Other Air Force reveals the remarkable creative output that can emerge even from the world's tensest conflict zones.
The Other Air Force is innovatively conceptualized and meticulously researched. Anyone interested in media, culture, and politics in the Middle East after 9/11 will be turning to this book for years to come.
Powerful and illuminating.
The Other Air Force stands as a helpful study on the subtle ways U.S. government agencies try to advance their own agendas under the pretext of development and community support. By shedding light on the resourcefulness and creativity of those who work within the circumscribed boundaries of such projects, it also precludes simplistic classifications of such people as native informants working on behalf of their oppressors, highlighting instead the everyday resistance that soft-psy media inevitably provokes.
 
'The Other Air Force is a timely and extremely valuable contribution to the fields of Media Studies and International Relations. It should be read by students, scholars, journalists, policy makers, and anyone else interested in understanding how media and politics are intertwined in the conflict zones of the Middle East.
Interesting and deeply relevant … Its purview is quite remarkable - taking in media of all kinds across the Middle East.
By way of fine-grained, field-based case studies of US-assisted  Afghan and Palestinian media, The Other Air Force recasts development communication through the prism of media assistance, and in doing so, demonstrates how global US hegemony goes hand in hand with local creativity. Made concrete by an appealing cast of mediators, enforcers, and cultural conmen, Sienkiewicz's notion of 'Soft-Psy Media' is a welcome addition to the theoretical and pedagogical toolkits of global communication studies.'
 
Sienkiewicz's ability to pack both granular history and broad theory into a concise package makes his book a rare treat among academic titles.
The Other Air Force is one of the best books I've read in years. Matt Sienkiewicz's close look at the hard-core sell of 'soft-psy media' details how the U.S. persuades invaded, occupied, and colonized peoples to make media that advances America's interests and yet still appears to be under local control. Sienkiewicz examines carefully who is really behind the curtain, pulling strings and pressing buttons in the US theatre of soft-psy media. All is not as it seems when creating the American dream.
With striking case studies and scient attention to the complex interplay of top-down strategy and policies, bottom-up resistance and negotiations along with labor, gender, and geopolitics, Sienkiewicz's book offers an indispensable guide for researchers in communication and Middle Eastern studies.
In provoking such questions and by introducing new interpretations of U.S. media strategy in the region, Sienkiewicz's book is a welcome contribution to the fields of Middle East studies, media and cultural studies, as well as postcolonial studies.
MATT SIENKIEWICZ is an assistant professor of communication and international studies at Boston College in Chestnut Hill, Massachusetts. He is the coeditor of Saturday Night Live and American TV and has produced a number of documentaries, including Live from Bethlehem..
Find what you're looking for...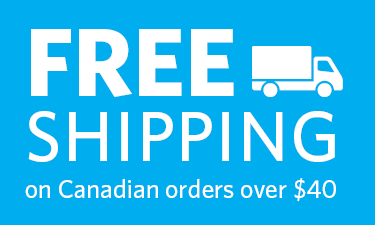 Publishers Represented
UBC Press is the Canadian agent for several international publishers. Visit our
Publishers Represented
page to learn more.