$40.00

Back Order
Ships in 4-6 weeks.
GO TO CART
The Other Latin@
The University of Arizona Press
"The stereotype spells death to the imagination by shrinking all possibilities to one. Generalizations encourage us to stop considering what can be."
--from the Introduction
The sheer number of different ethnic groups and cultures in the United States makes it tempting to classify them according to broad stereotypes, ignoring their unique and changing identities. Because of their growing diversity within the United States, Latinas and Latinos face this problem in their everyday lives. With cultural roots in Mexico, Puerto Rico, Cuba, the Dominican Republic, or a variety of other locales, Hispanic-origin people in the United States are too often consigned to a single category. With this book Blas Falconer and Lorraine M. L--pez set out to change this.
The Other Latin@ is a diverse collection of essays written by some of the best emerging and established contemporary writers of Latin origin to help answer the question: How can we treat U.S. Latina and Latino literature as a definable whole while acknowledging the many shifting identities within their cultures? By telling their own stories, these authors illuminate the richness of their cultural backgrounds while adding a unique perspective to Latina and Latino literature.
This book sheds light on the dangers of abandoning identity by accepting cultural stereotypes and ignoring diversity within diversity. These contributors caution against judging literature based on the race of the author and lament the use of the term Hispanic to erase individuality. Honestly addressing difficult issues, this book will greatly contribute to a better understanding of Latina and Latino literature and identity.
"It isn't an exaggeration to say that I've been waiting for this book for my entire life (and even longer). That's because I live--I let myself live--in the 'o' of other. Thanks to Falconer and L--pez, now that 'o' might also stand for openness." --Ilan Stavans, editor of the Norton Anthology of Latino Literature
"With this collection of complex and articulate essays, Lorraine L--pez and Blas Falconer dare to unpack what mainstream American media and culture have been forcing into a single neat package for decades: Latino. A timely manifesto!" --Rigoberto González, editor of Camino del Sol: Fifteen years of Latina and Latino Writing
Blas Falconer is an associate professor of creative writing at Austin Peay State University, where he is the poetry editor of Zone 3: A Literary Journal and the Zone 3 Press. He is the co-editor of Mentor and Muse: Essays from Poets to Poets and the author of A Question of Gravity and Light, the latter published by the University of Arizona Press. Lorraine M. López is an associate professor of English at Vanderbilt University. She works as the associate editor of the Afro-Hispanic Review, a bilingual journal of literature and culture. She is the author of several books, including The Gifted Gabald--n Sisters and Homicide Survivors Picnic and Other Stories.
Find what you're looking for...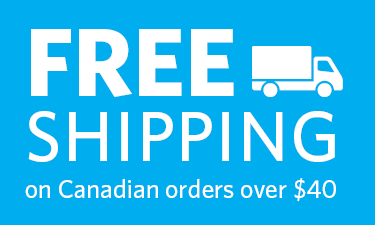 Publishers Represented
UBC Press is the Canadian agent for several international publishers. Visit our
Publishers Represented
page to learn more.