The Partner's Guide to Asperger Syndrome
Jessica Kingsley Publishers
Adults with Asperger Syndrome (AS) often havedifficulties acquiring relationship skills due to the definingcharacteristics of the syndrome, experiences with peers duringchildhood and adolescence, and the expectations of their partners.However, an increasing number do go on to achieve happy and successfullong-term relationships with non-spectrum (NS) partners.
This supportive book will give NS partners a better understanding ofNS/AS relationships, and of what other NS partners have found to behelpful in terms of better understanding themselves and their partners,and enriching their relationships. Drawing on their experience of beingin long-term relationships with AS partners, and interviews with over100 others in the same situation, the authors explore the keydifferences which may impact upon AS/NS relationships, such ascommunication, social skills, and sensory issues, and offertried-and-tested advice on how to surmount difficulties and make thingswork. The book includes chapters on coping with stress and meltdowns,parenting, positive AS qualities and how to use them to their fulladvantage in a relationship, as well as advice on how the NS partnercan ensure that their own needs are met.
This book will provide support and encouragement to those in arelationship with someone who has been diagnosed with AS, or who issuspected of having AS, and will also be a useful resource forcounsellors and other professionals who wish to deepen theirunderstanding of AS/NS relationships.
Susan Moreno is the founder and president of MAAPServices, Inc., a non-profit organization that provides information andadvice to parents, teachers and healthcare professionals about allaspects of autism. She is the editor of The MAAP, a newsletterfor families of more advanced individuals within the autism spectrum ofdisorders. Marci Wheeler is a Social Work Specialistwith a Master's degree in Social Work. She has served as a fieldinstructor and adjunct faculty member for the School of Social Work atIndiana University and Indiana University-Purdue University atIndianapolis and as staff advisor for the Students on the Spectrum(S.O.S.) Club at Indiana University in Bloomington. KealahParkinson is a professional communications coach and publicspeaker. Through her company, KiKi Productions, Inc., she offers avariety of services both online and in-person, includingspeech-coaching and consulting. She is the author of the e-workbook"Speak Your Truth: How to Say What You Mean to Get What YouWant."
Foreword by Tony Attwood, Ph.D.: Relationship Problems of Adultswith Asperger Syndrome
Preface
Acknowledgments
Introduction
1. Internal Issues for Non-spectrum Partners
2. Communication Differences
3. Social Skills Differences
4. Sensory Processing Differences
5. Executive Function Skills and Challenges
6. Coping with Stress
7. Parenting
8. ASD and Illegal Behaviors
9. Positive ASD Qualities vs. Negative Experiences
10. Successful Partnerships
11. Meeting the Needs of the NS Partner
12. Final Thoughts
Addendum
Recommended Reading
References
Important
Contacts
Index
Find what you're looking for...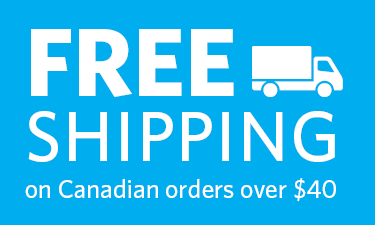 Publishers Represented
UBC Press is the Canadian agent for several international publishers. Visit our
Publishers Represented
page to learn more.