The Perspectives of People with Dementia
Research Methods and Motivations
Jessica Kingsley Publishers
People with dementia have often played a passive role in the investigation of their condition. The contributors to this book look at ways of redressing the balance and involving them in the research process. They describe the skills that researchers and care staff need, and the methods they can use, when seeking to draw out and validate the views of people with dementia successfully, and discuss the ways in which such views can be included in debates about dementia methodology and policy.The book focuses on a number of projects which have taken different approaches to working with people with dementia in research, including a chapter examining the difficult process of interviewing people with dementia whose first language is not English and a chapter describing a project which encourages people with dementia to participate in the analysis of the research findings. This varied and innovative book will help those in the fields of health and social policy, dementia research and dementia care to hear the voices of people with dementia more clearly, and to include their opinions more effectively in the provision of services.
'This book is an achievement with which all concerned should be justifiably proud. It will be utilized by many health care professionals to enhance their knowledge and understanding.'- Signpost'If you are about to embark on a piece of research that involves people with dementia in any way, this book would provide helpful signposts, warnings and practical advice.'- Ageing and Society'This book contains a wealth of ideas that will greatly assist anyone designing research that aims to understand the perspectives of people with dementia and to involve them in the research process. It will also be of value to service providers engaged in projects to involve people with dementia in service planning and development.'- Cambridge University Press'This book breaks new ground in bringing together a range of well respected researchers, who have experience in research with people with Dementia... This is a potent and thought provoking book which should be essential reading for any person contemplating healt or social care research with people with dementia. It is accessible and easy to read and provides us with many of the clues we need if we are able to make emancipatory research a reality.'- Research Policy and Planning Journal'This book describes the "double jeopardy" of elderly people with dementia, who suffer by being both old and cognitively impaired... The ethical issues of including people with dementia in participatory research are extremly well covered... As a research interviewer I found the discussion of informed consent interesting and useful and endorse the need for clearer guidelines in this area. Professionals working with older people will find this book helpful and challenging as they develop services and research that seeks a more inclusive role for clients with dementia and their carers.'- International Journal of Geriatric Psychiatry'It is only relatively recently that the perspectives of the person with dementia has been actively sought, and there is still a considerable way to go. This edited volume brings together a range of reflective contributions from some of the researchers who are currently grappling with this issue... The range of contributions demonstrates the extent of the innovative and creative work that is currently being under-taken in this area, and the way in which this is stimulating reflection and the development of new approaches.'- The Journal of Dementia Care'This book looks set to be a constant and crucial companion to those involved in dementia research but could be more widely used by those undertaking consultation and participation projects. It offers an excellent overview of ethical and practical issues, which consent figuring largely as an issue which may prevent people with dementia from participation as much as protect them from undesired intrusion.'- The British Journal of Social Work'What leaps from the page is how positively people living with the diagnosis of dementia can experience contributing to research. The opportunity to speak about what is happening to them is clearly therapeutic, and, shamefully rare.'- Community Care'This book is a useful contribution to our understanding of very complex issues.'- Mental Health Today
Heather Wilkinson is a research fellow at the Centre for Social Research on Dementia at the University of Stirling. She is involved in a number of different research projects and has organised conferences on the subjects of dementia care and research.
Part I: Ethical and practical issues of involvement. 1. Introduction: Including people with dementia in research: Methods and motivation, Heather Wilkinson, University of Stirling 2. Getting down to brass tacks: a discussion of data collection with people with dementia, Charlotte L. Clarke, University of Northumbria at Newcastle and John Keady, University of Wales. 3. Ethical issues in dementia care research, Helen Bartlett and Wendy Martin, Oxford Dementia Centre, Oxford Brookes University. 4. Including the perspectives of older people in institutional care during the consent process, Gill Hubbard, University of Stirling, Murna Downs, Bradford University and Susan Tester, University of Stirling. 5. Including people with dementia: advisory networks and user panels, Lynne Corner, University of Newcastle. Part II: The views of people with dementia. 6. Should people with Alzheimer's Disease take part in research? Elaine Robinson. 7. Did research alter anything? James McKillop. Part III: Methods and motivations. 8. Working with staff to include people with dementia in research, Kate Allan, University of Stirling. 9. Successes and challenges in using focus groups with older people with dementia, Claire Bamford, University of Newcastle with Errollyn Bruce, Bradford Dementia Group. 10. 'Nobody's ever asked how I felt', Rebekah Pratt, University of Stirling. 11. Don't leave me hanging on the telephone: Interviews with people with dementia using the telephone, Anne Mason, University of Stirling and Heather Wilkinson, University of Stirling. 12. Using video observation to include the experiences of people with dementia in research, Ailsa Cook, University of Stirling. 13. South Asian people with dementia: Research issues, Alison M. Bowes, University of Stirling and Heather Wilkinson, University of Stirling. References. Index.
Find what you're looking for...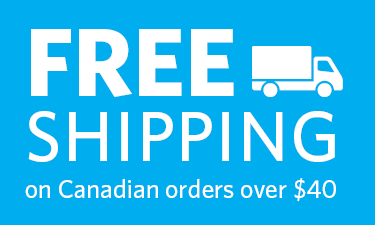 Stay Informed
Receive the latest UBC Press news, including events, catalogues, and announcements.
Publishers Represented
UBC Press is the Canadian agent for several international publishers. Visit our
Publishers Represented
page to learn more.