The Plain in Flames
University of Texas Press
Juan Rulfo is one of the most important writers of twentieth-century Mexico, though he wrote only two books—the novel Pedro Páramo (1955) and the short story collection El llano en llamas (1953). First translated into English in 1967 as The Burning Plain, these starkly realistic stories create a psychologically acute portrait of poverty and dignity in the countryside at a time when Mexico was undergoing rapid industrialization following the upheavals of the Revolution. According to Ilan Stavans, the stories' "depth seems almost inexhaustible: with a few strokes, Rulfo creates a complex human landscape defined by desolation. These stories are lessons in morality. . . . They are also astonishing examples of artistic distillation."
To introduce a new generation of readers to Rulfo's unsurpassable literary talents, this new translation repositions the collection as a classic of world literature. Working from the definitive Spanish edition of El llano en llamas established by the Fundación Juan Rulfo, Ilan Stavans and co-translator Harold Augenbram present fresh translations of the original fifteen stories, as well as two more stories that have not appeared in English before—"The Legacy of Matilde Arcángel" and "The Day of the Collapse." The translators have artfully preserved the author's "peasantisms," in appreciation of the distinctive voices of his characters. Such careful, elegiac rendering of the stories perfectly suits Rulfo's Mexico, in which people on the edge of despair nonetheless retain a sense of self, of integrity that will not be taken away.
You can read Rulfo's slight but dense body of work in a couple of days, but that represents only a first step into territories that are yet to be definitively mapped. Their exploration is one of the more remarkable journeys in literature.
One of today's preeminent essayists, cultural critics, and translators, Ilan Stavans is Lewis-Sebring Professor in Latin American and Latino Culture at Amherst College. His books include The Hispanic Condition; On Borrowed Words; Spanglish; Love and Language; and Gabriel García Márquez: The Early Years. He is the editor of The Oxford Book of Jewish Stories; The Poetry of Pablo Neruda; the three-volume set of Isaac Bashevis Singer: Collected Stories; Becoming Americans: Four Centuries of Immigrant Writing; The Norton Anthology of Latino Literature; and The FSG Book of Twentieth-Century Latin American Poetry.
A prominent writer, editor, and translator, Harold Augenbraum is the Executive Director of the National Book Foundation. He has published six books on Latino literature.
Introduction by Ilan Stavans
They Have Given Us the Land
Comadre Hill
It's Because We're So Poor
The Man
At Dawn
Talpa
Macario
The Plain in Flames
Tell Them Not to Kill Me!
Luvina
The Night They Left Him Alone
Paso del Norte
Remember
You Don't Hear Dogs Barking
The Day of the Collapse
The Legacy of Matilde Arcángel
Anacleto Morones
Find what you're looking for...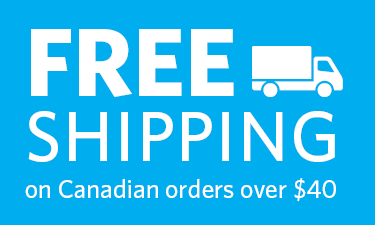 Publishers Represented
UBC Press is the Canadian agent for several international publishers. Visit our
Publishers Represented
page to learn more.