The Pocket Guide to Restorative Justice
Jessica Kingsley Publishers
This pocket-sized guide can be taken conveniently to meetings, interviews and visits, to be used as a quick reference point for information about the practical application of restorative justice.The book covers every stage of the process, from how a facilitator should prepare for taking on a new case, through initial contacts with victim and offender and facilitating meetings, to recording and evaluating a case. While acknowledging throughout the different possible ways of proceeding, the authors provide example prompts for steps such as writing to a victim for the first time, talking to the victim and offender ahead of their meeting, and initiating meetings. They use jargon-free language and provide helpful task checklists for speed and ease of reference.This is an invaluable companion for youth offending team workers, probation officers, prison staff, police, referral order volunteers, mediators and any professional needing to know about restorative justice.
'This is truly a pocket-sized guide, which means that it is convenient to carry with you wherever you go. It is a quick reference tool that facilitates instant access to pertinent information about the day-to-day practice of restorative justice (RJ). It takes the reader on a journey through the RJ process, from first encounter with the concept, to the restorative 'meeting' and on to the final destination of recording and evaluation.'- British Journal of Forensic Practice'I wish this book had been available when I trained as a restorative justice facilitator. It is so reassuring to refer to and can easily be carried as a aide-memoire. Designed as a guide to arranging and facilitating meetings, it is full of clear advice, obviously born of experience.'- The Howard Journal'This book's thorough approach to restorative justice is much needed and indeed it fulfils its objective. Thorough in it's advice, the book also accomplishes the purpose of being balanced. It pays as much attention to the perpetrator as it does the victim and is equally useful to everyone involved in the process. It accomplishes this through its dedication to placing steady emphasis on the different parties and also through the simplicity of its language. As manuals go it could not be any easier to read. The Pocket Guide to Restorative Justice covers every stage of the process to form a valuable guide for anyone involved in the restorative justice process.' - Frontline'Restorative justice puts the emphasis on repairing the harm caused, holding offenders to account before their victims. It is not a soft option. It is tough for an offender to continue denying the consequences of their actions when they sit across the table from their victim. This explains why restorative justice is effective in cutting re-offending. Such face-to-face meetings can also help the victim.'- Cherie Booth QC'At best restorative justice can be truly transformative for all involved which is why I believe we need to expand its role in our criminal justice system. But for restorative justice to work well also needs the involvement of highly skilled and trained staff together with good standards and clear guidance. This invaluable pocket guide from two leaders in the field will help ensure the highest quality of restorative practice.'- Cherie Booth QC'A highly useful companion for youth offending team workers, probation officers, prison staff, police, referral order volunteers, mediators and any professional needing to know about RJ.'- Child Right'Although this is a guide for practitioners, it could also work as an introduction to someone contemplating working with is wonderfully innovative approach to justice. Essential for the briefcase if you have any dealing with your justice, prison work, care homes or schools.'- The Friend
Pete Wallis is Senior Practitioner (Restorative Justice) for Oxfordshire Youth Offending Service, UK. Barbara Tudor is Area Victim/Offender Development Officer for the National Probation Service, West Midlands, UK.
1. Introduction. 2. Getting Started. 3. Contacting the Offender. 4. Contacting the Victim. 5. Assessment. 6. Agreement to Meet. 7. Preparing for the Meeting. 8. During the Meeting - Issues. 9. The Restorative Meeting. 10. Shuttle Mediation. 11. Referral Orders and Panels. 12. Recording and Evaluation. Appendix. Resources. Index.
Find what you're looking for...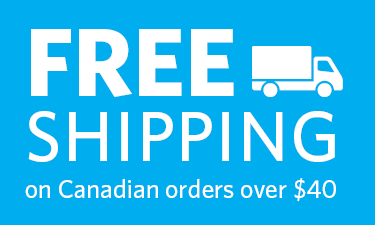 Publishers Represented
UBC Press is the Canadian agent for several international publishers. Visit our
Publishers Represented
page to learn more.