The Politics of Linkage
Power, Interdependence, and Ideas in Canada-US Relations
Do Canada and the United States share a special relationship, or is this a just a face-saving myth, masking dependency and domination? Recent tensions over the Iraq War and missile defence have resurrected this perennial debate and raised alarm about whether the US might make coercive linkages between issues to force Canada to change its policies.
To reveal the reality behind the rhetoric, Brian Bow examines bilateral bargaining in four high-stakes disputes. He shows that the US did not resort to coercive linkages in confrontations over nuclear weapons (1959–63), Arctic waters (1969–71), oil and gas (1980–83), or the Iraq War (2001–4). But The Politics of Linkage explains that the bases for US restraint have changed over time. During the early Cold War years, American negotiators subscribed to a special set of "rules of the game" for bargaining with Canada, but that diplomatic culture was effectively displaced in the 1970s by domestic political changes in Washington. Today, the bilateral agenda – and thus the nature and limits of Canadian autonomy – is defined by interest group politics in the US, and by formal institutions like NAFTA and the WTO.
This book is essential reading not only for scholars and practitioners of Canada-US relations, but also for anyone interested in Canadian politics, US foreign policy, or international diplomacy.
Awards
2010, Winner - 2009/2010 Donner Prize for best book on Canadian public policy, The Donner Foundation
Bow makes [it] clear, the conditions that made that golden age possible are gone for good.
The judges in the 2010 Donner Prize competition for the best book on Canadian public policy made no mistake to choose Brian Bow's Politics of Linkage. Bow has crafted a splendid exploration of the past six decades of the United States-Canada relationship that must be ranked among the most profound on the subject.
Selected as one of Embassy's Top 20 reads of 2010
Among the many fresh and welcome aspects of the book is the focus on leadership and norms, and diplomatic tone, as key variables in our bilateral relations. Bow does an excellent job of challenging the big domain that the traditional concepts of structure, power, and interdependence have claimed for themselves in explaining Canada-US relations. He does so sensibly, carefully fitting normative ideas without throwing out the big political, economic, and military dimensions of the relationship.
The Politics of Linkage is an interesting read that will generate considerable discussion among scholars and observers in several different fields. Its subject matter is timely, well written, well researched, and, for the most part, easily digestible, so that it will have appeal with public policy practitioners, as well as scholars. It may be the only study that tries to move beyond anecdotes to evaluate the 'special relationship' in Canada-US relations in a systematic and analytical manner.
Brian Bow is an associate professor of political science at Dalhousie University and co-editor of An Independent Foreign Policy for Canada? Challenges and Choices for the Future.
Acknowledgments
Abbreviations
1 The Social Foundations of the Special Relationship
2 Power, Interdependence, and Ideas
3 Nuclear Weapons, 1959-63
4 Arctic Waters, 1969-71
5 Oil and Gas, 1980-83
6 War in Iraq, 2001-4
7 Diplomatic Culture: Exceptions, Rules, and Exceptions to the Rule
Notes
References
Index
Find what you're looking for...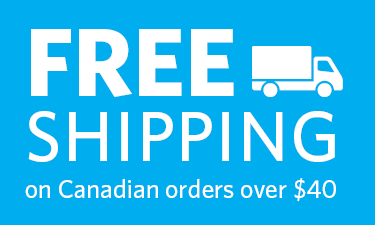 Stay Informed
Receive the latest UBC Press news, including events, catalogues, and announcements.
Publishers Represented
UBC Press is the Canadian agent for several international publishers. Visit our
Publishers Represented
page to learn more.