33 color, 12 b&w illustrations
The Politics of Painting
Fascism and Japanese Art during the Second World War
University of Hawai'i Press
This book examines a set of paintings produced in Japan during the 1930s and early 1940s that have received little scholarly attention. Asato Ikeda views the work of four prominent artists of the time—Yokoyama Taikan, Yasuda Yukihiko, Uemura Shōen, and Fujita Tsuguharu—through the lens of fascism, showing how their seemingly straightforward paintings of Mount Fuji, samurai, beautiful women, and the countryside supported the war by reinforcing a state ideology that justified violence in the name of the country's cultural authenticity. She highlights the politics of "apolitical" art and challenges the postwar labeling of battle paintings—those depicting scenes of war and combat—as uniquely problematic.
Yokoyama Taikan produced countless paintings of Mount Fuji as the embodiment of Japan's "national body" and spirituality, in contrast to the modern West's individualism and materialism. Yasuda Yukihiko located Japan in the Minamoto warriors of the medieval period, depicting them in the yamato-e style, which is defined as classically Japanese. Uemura Shōen sought to paint the quintessential Japanese woman, drawing on the Edo-period bijin-ga (beautiful women) genre while alluding to noh aesthetics and wartime gender expectations. For his subjects, Fujita Tsuguharu looked to the rural snow country, where, it was believed, authentic Japanese traditions could still be found. Although these artists employed different styles and favored different subjects, each maintained close ties with the state and presented what he considered to be the most representative and authentic portrayal of Japan.
Throughout Ikeda takes into account the changing relationships between visual iconography/artistic style and its significance by carefully situating artworks within their specific historical and cultural moments. She reveals the global dimensions of wartime nationalist Japanese art and opens up the possibility of dialogue with scholarship on art produced in other countries around the same time, particularly Nazi Germany and Fascist Italy.
The Politics of Painting will be welcomed by those interested in modern Japanese art and visual culture, and war art and fascism. Its analysis of painters and painting within larger currents in intellectual history will attract scholars of modern Japanese and East Asian studies.
Asato Ikeda has produced a rich, nuanced study on an important topic. The subject of mid-century Japanese art has exploded in the last decade, and this book pulls together many key ideas in Japanese and western scholarship in a compelling investigation of how crises in national identity were subtly conveyed in Japanese-style painting. Throughout the work Ikeda demonstrates a remarkable grasp of intellectual history, art historical references, and the theoretical underpinnings of pictorial styles linked both with Japan's resonant past and its modern evolution.
In this incisive book, Asato Ikeda explores how famous paintings created between 1937 and 1945 functioned to support the fascist argument that Japanese society was perfectly represented by the wartime state (i.e., state violence was both right and natural). Ikeda succeeds in showing that these paintings were fascist because of the ways they were created, exhibited, and received rather than through the iconography. Her chosen images prepared people to die—and often kill—for the sake of 'Japanese tradition,' whether represented by Mt. Fuji, or samurai warriors, or beautiful women, or rustic farm families.
Asato Ikeda is assistant professor in the Department of Art History and Music at Fordham University.
Find what you're looking for...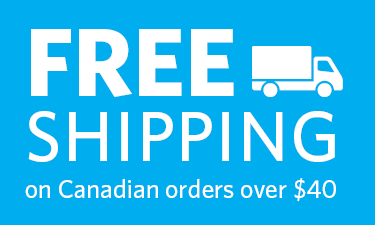 Stay Informed
Receive the latest UBC Press news, including events, catalogues, and announcements.
Publishers Represented
UBC Press is the Canadian agent for several international publishers. Visit our
Publishers Represented
page to learn more.