The Power of Promises
Rethinking Indian Treaties in the Pacific Northwest
University of Washington Press
Treaties with Native American groups in the Pacific Northwest have had profound and long-lasting implications for land ownership, resource access, and political rights in both the United States and Canada. In
The Power of Promises
, a distinguished group of scholars, representing many disciplines, discuss the treaties' legacies.
In North America, where treaties have been employed hundreds of times to define relations between indigenous and colonial societies, many such pacts have continuing legal force, and many have been the focus of recent, high-stakes legal contests. The Power of Promises shows that Indian treaties have implications for important aspects of human history and contemporary existence, including struggles for political and cultural power, law's effect on people's self-conceptions, the functions of stories about the past, and the process of defining national and ethnic identities.
While the essays do a marvelous job defining power relations between tribal groups and western governments, the work is also exemplary in exploring power relations among tribes. This text should serve as a model for those who would produce books deriving from conference papers. It provides valuable comparative insights, for beginners and experts, into treaty and resource issues and histories across national, tribal (and disciplinary) borders in the Pacific Northwest.
Alexandra Harmon has pulled 11 important essays together into a useful volume to be used in Native studies, political science, and American and Canadian First Nations history. This is an important book for treaty history, policy history, and transborder studies.
This is a timely and important volume of essays all linked to the idea of treaties. It takes the unusual step of including historians, legal historians, and anthropologists from both sides of the Canada - U.S. border, bringing new insights and approaches to scholars in both directions. Treaties, usually studied as texts in isolation, benefit from being gathered as a corpus and considered alongside the oral treaties that accompanied the written words.
Alexandra Harmon is associate professor of American Indian studies at the University of Washington and author of Indians in the Making: Ethnic Relations and Indian Identities around Puget Sound.
Contributors: Robert Anderson, Russel Lawrence Barsh, Ravi de Costa, Andrew H. Fisher, Hamar Foster, Chris Friday, Alan Grove, Douglas C. Harris, Kent McNeil, Paige Raigmon, Arthur Ray, and Bruce Rigsby.
Foreword / John Borrows
Introduction: Pacific Northwest Indian Treaties in National and International Historical Perspective / Alexandra Harmon
I. Colonial Conceits
Negotiated Sovereignty: Indian Treaties and the Acquisition of American and Canadian Territorial Rights in the Pacific Northwest / Kent McNeil
Unmaking Native Space: A Genealogy of Indian Policy, Settler Practice, and the Microtechniques of Dispossession / Paige Raibmon
II. Cross-Border Influences
"Trespassers on the Soil": United States v. Tom and a New Perspective on the Short History of Treaty Making in Nineteenth-Century British Columbia / Hamar Foster and Alan Grove
The Boldt Decision in Canada: Aboriginal Treaty Rights to Fish on the Pacific / Douglas C. Harris
III. Indigenous Interpretations and Responses
Performing Treaties: The Culture and Politics of Treaty Remembrance and Celebration / Chris Friday
Reserved for Whom? Defending and Defining Treaty Rights on the Columbia River, 1880-1920 / Andrew H. Fisher
Ethnogenesis and Ethnonationalism from Competing Treaty Claims / Russel Lawrence Barsh
The Stevens Treaties, Indian Claims Commission Docket 264, and the Ancient One known as Kennewick Man / Bruce Rigsby
IV. Power Relations in Contemporary Forums
"History Wars" and Treaty Rights in Canada: A Canadian Case Study / Arthur J. Ray
History, Democracy, and Treaty Negotiations in British Columbia / Ravi de Costa
Treaty Substitutes in the Modern Era / Robert T. Anderson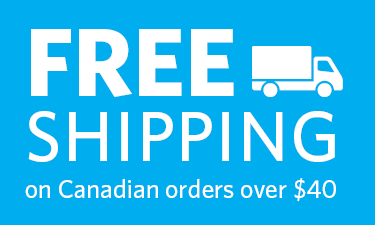 Find what you're looking for...
Publishers Represented
UBC Press is the Canadian agent for several international publishers. Visit our
Publishers Represented
page to learn more.