$107.95

Back Order
Ships in 4-8 weeks.
GO TO CART
The Practitioner's Encyclopedia of Flower Remedies
The Definitive Guide to All Flower Essences, their Making and Uses
Jessica Kingsley Publishers
, Singing Dragon
This comprehensive encyclopedia brings together flower essences gathered from all corners of the globe, from Hawaii and the Himalayas to America and the Australian Bush.
It explains what flower remedies are, how they work and how to choose the right remedies for your clients' needs. The properties of 33 families of flower essences and the benefits of over 2,000 remedies, combinations, mists and creams are described. An easy-to-use ailment chart pinpoints remedies for a wide range of physical and psychological conditions, from stress to hormonal imbalance and from allergy to depression. The author provides instructions for prescribing, preparing and using flower remedies alongside illustrative patient case studies.
This will be the definitive handbook for practitioners, therapists and students of complementary and alternative therapies working with flower essences and will be valuable reading for those wanting to learn more about how they can use flower essences in their practice.
Flower essences came into my life more than forty years ago, and are for me an essential provider of emotional, mental, and physical balance. Clare G. Harvey has put a lifetime of study and personal experience into this wonderful book, which has arrived at a time when it is so needed. It's a rare combination of perfect research tool and a thing of beauty which will inspire any who wish to explore subtle healing. We now have the map; the journey is up to us.

– Martin Shaw, Actor and Lifetime President of the British Flower & Vibrational Essences Association
Clare Harvey has written the definitive text for practitioners and students of flower essences. A beautifully illustrated journey through the theory and application of flower remedies. Quite simply the most comprehensive and well-written book on the subject.

– Steve Flood, All About Natural Medicine
This updated and revised edition of Clare G Harvey's The Practitioner's Encyclopedia of Flower Remedies has to be one of the most thoroughly and painstakingly researched books on flower remedies published. Covering all the essential information on what flower remedies are, their benefits, history and development, Harvey gives clear instructions on how best to use individual remedies and combinations for a wide range of conditions. The comprehensive section covering all the many different flower remedies currently available is a valuable resource for both complementary therapists and interested individuals. An important book.

– Gill Farrer-Halls, aromatherapist, Principal Teacher and Examiner with the International Federation of Aromatherapists, author of The Spirit in Aromatherapy, The Aromatherapy Bible and several other books
If life is a journey of learning, then flower essences are simple aids to help us effortlessly on the journey of learning about ourselves. This encyclopedia is an excellent and thorough text on the whole subject of using flower essences, the why, the how, the what and the when. Packed with useful tips and original insights (such as the concept of long, slow, shock), every practitioner, user and explorer of essence work will find help in abundance.

– Dr Andrew Tresidder, Somerset GP and Educator, Life President of British Flower and Vibrational Essence Association
Clare G. Harvey is an internationally recognised authority on flower essences. She was originally trained by her grandmother, who was taught by Dr Edward Bach and Nora Weeks. Clare has been a Flower Essence Consultant since the 1990's, first at The Hale Clinic, London, and now in her own clinic at 103-105 Harley Street. A teacher and lecturer, Clare started the first International Flower Essence School for Practitioners, The International Federation for Vibrational Medicine, in 1988 which runs introductory and professional training courses. She is the founder of Floweressence CGH, which has been instrumental in establishing flower essences in the practitioner and retail market and is one of the major UK distributors of flower essences. Clare is also on the London Nutricentre's advisory board as their flower essence expert.
List of Plates. Acknowledgements. Preface by Dr George Lewith. Foreword by Richard Gerber, MD. Introduction. Part I. The Power of Flowers. 1. The History of Healing Flowers. 2. Energy Fields. 3. The Effects of Shock, Stress and Pollution. Part II. Essences in Action. 4. Learning to Choose and Prescribe Flower Essences. 5. Useful Remedies to Start Your Repertoire. 6. Treating Common and Complex Conditions: Case Histories by Biological System. 7. Using Flower Essences Effectively in Practice. 8. Research in Flower Essence Treatments. 9. The Evolution of Therapy with Essences by Andreas Korte. Part III. Encyclopedia of Flower Essences. A. Africa and the Amazon. B. Australia, Japan and Thailand. C. New Zealand. D. Europe. E. India. F. USA, South America and Canada. G. Shamanic Flower Essences. H. Flower Essences for Babies and Children. I. Flower Essences for Pets and Animals. J. Environmental and Sound Essences. K. Gem and Crystal Essences. Conclusion. Medicine of the Future. Appendices. Ailment Chart. Useful Addresses. Further Reading. Index.
Find what you're looking for...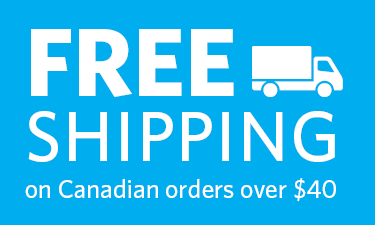 Publishers Represented
UBC Press is the Canadian agent for several international publishers. Visit our
Publishers Represented
page to learn more.