The Red Caddy
Into the Unknown with Edward Abbey
University of Texas Press
A passionate advocate for preserving wilderness and fighting the bureaucratic and business forces that would destroy it, Edward Abbey (1927–1989) wrote fierce, polemical books such as Desert Solitaire and The Monkey Wrench Gang that continue to inspire environmental activists. In this eloquent memoir, his friend and fellow desert rat Charles Bowden reflects on Abbey the man and the writer, offering up thought-provoking, contrarian views of the writing life, literary reputations, and the perverse need of critics to sum up "what he really meant and whether any of it was truly up to snuff."
The Red Caddy is the first literary biography of Abbey in a generation. Refusing to turn him into a desert guru, Bowden instead recalls the wild man in a red Cadillac convertible for whom liberty was life. He describes how Desert Solitaire paradoxically "launched thousands of maniacs into the empty ground" that Abbey wanted to protect, while sealing his literary reputation and overshadowing the novels that Abbey considered his best books. Bowden also skewers the cottage industry that has grown up around Abbey's writing, smoothing off its rougher (racist, sexist) edges while seeking "anecdotes, little intimacies . . . pieces of the True Beer Can or True Old Pickup Truck." Asserting that the real essence of Abbey will always remain unknown and unknowable, The Red Caddy still catches gleams of "the fire that from time to time causes a life to become a conflagration."
An unflinchingly honest writer addresses the death of his friend and kindred spirit Edward Abbey . . . Abbey lives within these pages, which Bowden wrote in 1994, shortly after the conference on Abbey. This belated publication should not only send readers back to Abbey, but also back to Bowden's work. A memoir about an American original by an American original, a literary journalist who merits more than a regional readership.
Bowden, a journalist and author who died in 2014, knew Abbey better than most, perhaps, and attempts to paint a picture of the southwestern iconoclast in The Red Caddy. Discovered on his computer after his death, it's a fascinating artifact that's by turns charming and maddening — just like Abbey himself.
[Bowden and Abbey] were kindred spirits—desert rats who wrote with beauty and power, and curmudgeons who tended to view our current state of humanity as spiraling the sink. Bowden looked up to Abbey, but he didn't let that get in the way of telling readers how his friend Abbey was, like all of us, a jumble of contradictions. The gruff anarchist had a delicate ego and he could be childlike in his spite. In Abbey's later years, the avowed environmentalist zoomed the desert in a gas-guzzling red Cadillac and saw little wrong with this pleasure. Bowden warns about turning the dead into saints, but he also can't deny that Abbey's spirit lives on.
With its elegant prose and uncompromising vision, this is vintage Bowden.
The mind of Bowden, and Abbey within it, make for a compelling source of vision and wisdom...honest, biting.
Author of many acclaimed books about the American Southwest and US-Mexico border issues,
Charles Bowden (1945–2014) was a contributing editor for GQ, Harper's, Esquire, and Mother
Jones and also wrote for the New York Times Book Review, High Country News, and Aperture.
His honors included a PEN First Amendment Award, Lannan Literary Award for Nonfiction, and
the Sidney Hillman Award for outstanding journalism that fosters social and economic
justice. He wrote The Red Caddy in 1994.
Foreword. The License Plate Said "Hayduke": Chuck Bowden and the Red Cadillac. A Memory by Luis Alberto Urrea
drive, he said
Hold Harmless Agreement: warning, vehicle not equipped with seat belts or air bags
cruise control setting
AAA Route Guide
Acknowledgments
Sources for Quotes
Find what you're looking for...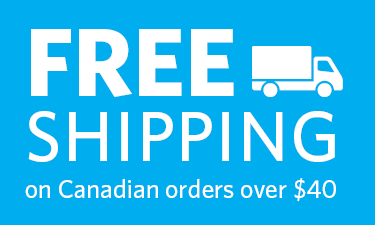 Publishers Represented
UBC Press is the Canadian agent for several international publishers. Visit our
Publishers Represented
page to learn more.