The Rhetoric of Fascism
University of Alabama Press
Highlights the persuasive devices most common to fascist appeals
 
Fascism has resurfaced as one of the most pressing problems of our time. The rise of extremist parties and candidates in Europe, the United States, and around the globe has led even mainstream political commentators to begin using the term "fascism" to describe dangerous movements that have revived and repackaged many of the strategies long thought to have been relegated to the margins of political rhetoric. No longer just confined to the state regimes of the past, fascism thrives today as a globally self-augmenting, self-propagating rhetorical phenomenon with a variety of faces and expressions.

The Rhetoric of Fascism defines and interprets the common persuasive devices that characterize fascist discourse to understand the nature of its enduring appeal. By approaching fascism from a rhetorical perspective, this volume complements established political and sociological understandings of fascism as a movement or regime. A rhetorical approach studies fascism less as a party one joins than as a set of persuasive strategies one adopts. Fascism spreads precisely because it is not a coherent entity. Instead, it exists as a loosely bound and often contradictory collection of persuasive trajectories that have attained enough coherence to mobilize and channel the passions of a self-constituted mass of individuals.

Introductory chapters focus on general theories of fascism drawn from twentieth-century history and theory. Contributors investigate specific historical figures and their relationship to contemporary rhetorics, focusing on a specific rhetorical device that is characteristic of fascist rhetoric. A common thread throughout every chapter is that fascist devices are appealing because they speak to us in the familiar language of our culture. As we are seduced by one device at a time, we soon find ourselves part of a movement, a group, or a campaign that makes us act in ways we might never have imagined. This volume reveals that fascism may be closer to home than we think.

CONTRIBUTORS
Patrick D. Anderson / Rya Butterfield / Nathan Crick / Elizabeth R. Earle / Zac Gershberg / Stephen J. Hartnett / Marie-Odile N. Hobeika / Sean Illing / Jacob A. Miller / Fernando Ismael Quiñones Valdivia / Patricia Roberts-Miller / Raquel M. Robvais / Bradley A. Serber / Ryan Skinnell
 
By focusing on the rhetorical practices of fascism, the authors in this volume are able to reconcile different understandings and theories of what fascism is and how it works. Authors treat fascism as a rhetorical tradition, as a political practice, and as a method of action. They analyze its antecedents as well as its consequences, its historical and its contemporary manifestations, and its recurrence in regimes across the globe. In doing so, the volume marks fascism as a set of phenomena that are international, rather than merely Western; as human, rather than monstrous; and as mundane, rather than exceptional. This is a must-read for rhetoricians, historians, political scientists, and citizens hoping to understand fascism.'
—Mary E. Stuckey, author of Political Vocabularies: FDR, the Clergy Letters, and the Elements of Political Argument
 
Nathan Crick is professor of communication at Texas A&M University. He is author of Democracy and Rhetoric: John Dewey on the Arts of Becoming, Rhetoric and Power: The Drama of Classical Greece, The Keys of Power: The Rhetoric and Politics of Transcendentalism, and Dewey for a New Age of Fascism: Teaching Democratic Habits.
 
Related Titles
Desiring the Bomb
Communication, Psychoanalysis, and the Atomic Age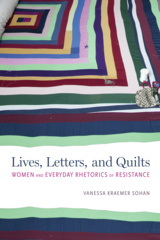 Lives, Letters, and Quilts
Women and Everyday Rhetorics of Resistance
Democracy's Lot
Rhetoric, Publics, and the Places of Invention
By Candice Rai
The Politics of the Superficial
Visual Rhetoric and the Protocol of Display
By Brett Ommen
Architects of Memory
Information and Rhetoric in a Networked Archival Age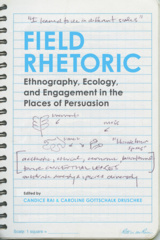 Field Rhetoric
Ethnography, Ecology, and Engagement in the Places of Persuasion
Edited by Candice Rai and Caroline Gottschalk Druschke; Introduction by Candice Rai and Caroline Gottschalk Druschke; Afterword by Phaedra Carmen Pezzullo and Gerard A. Hauser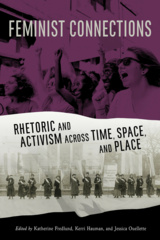 Feminist Connections
Rhetoric and Activism across Time, Space, and Place
Edited by Katherine Fredlund, Kerri Hauman, and Jessica Ouellette; Foreword by Tarez Samra Graban; Afterword by Kristine L. Blair
‹
›
Find what you're looking for...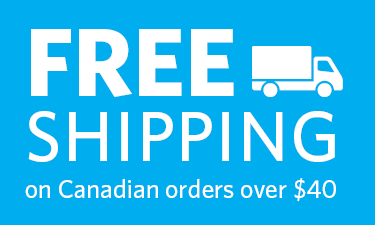 Stay Informed
Receive the latest UBC Press news, including events, catalogues, and announcements.
Publishers Represented
UBC Press is the Canadian agent for several international publishers. Visit our
Publishers Represented
page to learn more.