The Road to Mexico
The University of Arizona Press
The road between Tucson, Arizona, and Magdalena de Kino, Sonora, runs straight and true. Slicing through miles of rolling desert and faraway blue mountains, it could be just another fast way to get from here to there. But if the traveler has a taste for adventure and time to spare, this road can be a rich and unforgettable ride.

Equipped with camera, pen, and a lively curiosity, photographer Maeve Hickey and writer Lawrence J. Taylor set out to capture whatever might come their way on the road to Mexico. They roamed and rambled, they stayed well off the beaten track, and they talked to nearly everyone they met, from wisecracking waitresses to landed gentry to street urchins dressed in rags. Their book brings to life the calf ropers and casinos, the saints and sinners, the mariachis and miracles in a no-man's-land that sometimes seems to belong neither to the United States nor to Mexico.

Following the footsteps of earlier travelers-traders, warriors, missionaries, and explorers-these modern pilgrims take a hands-on approach to their journey. Throughout, both writer and photographer convey the sizzle and spice of a land where Indian, Mexican, and Anglo worlds have collided, coexisted, and melted into each other for centuries. Their eye for the hidden telling detail carries the reader straight into the action, and their zest for excitement spurs any traveler to drop everything, grab a bag, and hit the road to Mexico.
Taylor does a convincing job of catching that vigorous, distinctive culture in the voices and lives of a number of individuals. . . . Through Taylor's descriptions of the region and its many rituals (both Indian and Hispanic), a portrait of a vital, sun-scorched area, dense with history, emerges with great precision.' —Kirkus Reviews

'More than a travelog, their work touches on history and religion as well as current immigration concerns. The book reads like Charles Kuralt's television broadcasts.'—Library Journal

'If you've been craving a road trip, grab a copy of The Road to Mexico, jump in a chair and get ready for a great adventure.'—Santa Fe New Mexican

'Delicious narrative and evocative photos on the road stretching from Tucson, Arizona to Magdalena de Kino, Sonora.'—South American Explorer

'The Road to Mexico is what might result if Studs Terkel tried his hand a travel writing. . . . Makes you reconsider your assumptions about what still drives travelers, timid or brave, to venture far from home.'—New York Times Book Review
Lawrence J. Taylor is a writer and a professor of anthropology at Lafayette College in Easton, Pennsylvania. A native New Yorker, he has lived and taught in Ireland and France, and has conducted fieldwork in Ireland, the Bahamas, and several parts of Europe and America. He is the author of several dozen articles on cultural and historical topics ranging from fishing to the political uses of death and of two books: Dutchmen on the Bay and Occasions of Faith: An Anthropology of Irish Catholics.
 
Maeve Hickey is an artist and photographer whose multimedia work has been shown in solo exhibitions in New York, London, Rome, and other cities. Her work is represented in North American and European collections, and she has been a guest artist in Berkeley, Dublin, and Paris.
 
Hickey and Taylor are at work on collaborative exhibitions and another book of photos and essays on the U.S.–Mexico border.
Find what you're looking for...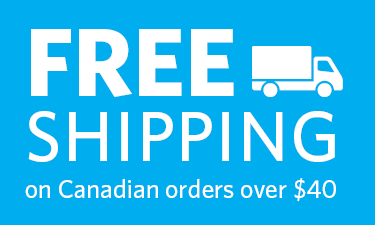 Publishers Represented
UBC Press is the Canadian agent for several international publishers. Visit our
Publishers Represented
page to learn more.