CA$68.00

Back Order
Ships in 4-8 weeks.
GO TO CART
The Role of Religion in Peacebuilding
Crossing the Boundaries of Prejudice and Distrust
Jessica Kingsley Publishers
The question 'who is my neighbour?' challenges the way we see ourselves as well as the way we see others. Especially in situations where we feel conflicted between our own self-identity and common identity within a wider society. 

Historically, religion has contributed to this inner conflict by creating 'us versus them' mentalities. Challenging this traditional view, this volume examines how religions and religious communities can use their resources, methodology and praxis to encourage peace-making.

The book is divided into two parts - the first includes sources, theories and methodologies of crossing boundaries of prejudice and distrust from the perspectives of theology and religious studies. The second includes case studies of theory and practice to challenge prejudice and distrust in a conflict or post-conflict situation. The chapters are written by scholars, religious leaders and faith-motivated peace practitioners from various global contexts to create a diverse academic study of religious peace-building.
The Centre for Religion in Society at York St John University has an impressive record of scholarly engagement with the challenges of peacemaking in the contemporary world. This latest volume brings rich and stimulating new insight into the ways religion can contribute to peace and reconciliation in contexts of tension and conflict.
The editors have assembled a stunning range of case studies and theological investigations that correspond honestly to the complexity of religious relationships to peace and violence.
By combining case studies with fresh insights on prejudice and reconciliation, this book provides highly important material for both scholars in the field of conflict-theory, practitioners involved in processes of peace-building as well as for students of religion and social sciences.
Pauline Kollontai is Professor of Higher Education in Theology and Religious Studies at York St John University.
Sue Yore is Senior Lecturer in Theology and Religious Studies at York St John University.
Sebastian Kim is Executive Director of the Korean Studies Center and Professor of Theology and Public Life at Fuller Theological Seminary in Pasadena, CA.
Acknowledgements
Introduction / Pauline C.H Kollontai, Sue Yore, Sebastian Kim
Part 1 Crossing Boundaries: Religious Sources, Theories and Methods
1 Learning to Listen: Stereotypes and Prejudice in Public Theology / Kjetil Fretheim
2 Forgiveness, Reconciliation and Peacebuilding: A Sino-Christian Perspective / Pan-Chui Lai
3 Gift and Givenness as Dialogue and Reconciliation / Cosimo Zene
4 Bandaged Hand in Hand: Crossing Boundaries of Prejudice and Distrust through an Analogy of the Wound / Kevin P. Considine
5 'No peace among the nations without peace among the religions': How the Experience of Christian-Buddhist Dialogue CouId Help to Build Peace among Religions and Nations / Christopher Collingwood
6 Recognizing Others as an Imago Dei is a Theology of Welcoming in Action / Daeseung Son
7 Approaching Racialized Violence through Lens of Restorative Justice / Margaret R. Pfeil
8 Social Forgiveness: Rethinking Christian Theology of Forgiveness through the Case of Two Men's Stories / Sangduck Kim
9 Cultural and Spiritual Faces of Trust in the Light of Intercultural Relationships / Lasma Latsone
10 Utopian Visions of harmonious Existence in Ursula K. Le Guin's Left Hand of Darkness / Sue Yore
11 Group Exploration of 'Who Is My Neighbour?' Using Diverse Visual Images / Jenifer M. Baker
Part 2 The Praxis of Crossing Boundaries in Context
12 Religions at the Service of Peace? The Case of Palestine/Israel / Jamal Khader
13 The Balfour Declaration and the Future of Israel/Palestine / Dan Cohn-Sherbok & Mary Grey
14 Biblical Jewish Values on Care of the Stranger and Neighbour: Israel and the Bedouin of the Negev / Pauline C.H. Kollontai
15 Peace through Public Performance: A Case of the Afro-Indians of the African Cavalry Guards, Hyderabad, India / David Emmanuel Singh
16 United Korea or Christian South? The Role of Christianity in the Division of the Peninsula, 1945-1948 / Sebastian Kim
17 Crossing the Boundaries of Prejudice and Distrust: A Case Study on the Wong Pinter, the Javanese Shaman / Agustinus Sutiono
18 'You Are Like a Tiger, Compelling in Your Beauty, Yet Terrifying in Your Strength':  Sri Lankan Hindus and Divergent Approaches to Confronting Contemporary Interethnic Boundaries / Michael John Tilley
19 The Role of Religious Institutions in the Post-Conflict Reconstruction in Jos, Nigeria / Gboyega Michael Tokunbo
20 'Football Colours Allowed': Sectarianism and Contemporary Scottish Theatre / Linden Bicket
Contributors
Subject Index
Author Index
Find what you're looking for...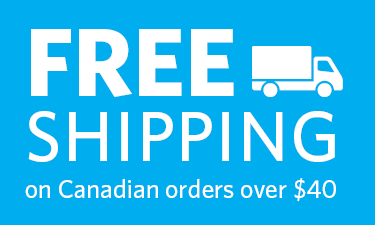 Stay Informed
Receive the latest UBC Press news, including events, catalogues, and announcements.
Publishers Represented
UBC Press is the Canadian agent for several international publishers. Visit our
Publishers Represented
page to learn more.