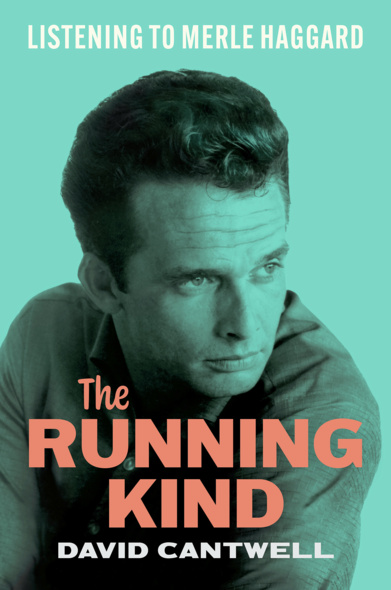 The Running Kind
Listening to Merle Haggard
University of Texas Press
Merle Haggard enjoyed numerous artistic and professional triumphs, including more than a hundred country hits (thirty-eight at number one), dozens of studio and live album releases, upwards of ten thousand concerts, induction into the Country Music Hall of Fame, and songs covered by artists as diverse as Lynryd Skynyrd, Elvis Costello, Tammy Wynette, Bobby "Blue" Bland, Willie Nelson, the Grateful Dead, and Bob Dylan.
In The Running Kind, a new edition that expands on his earlier analysis and covers Haggard's death and afterlife as an icon of both old-school and modern country music, David Cantwell takes us on a revelatory journey through Haggard's music and the life and times out of which it came. Covering the breadth of his career, Cantwell focuses especially on the 1960s and 1970s, when Haggard created some of his best-known and most influential music: songs that helped invent the America we live in today. Listening closely to a masterpiece-crowded catalogue (including "Okie from Muskogee," "Sing Me Back Home," "Mama Tried," and "Working Man Blues," among many more), Cantwell explores the fascinating contradictions—most of all, the desire for freedom in the face of limits set by the world or self-imposed—that define not only Haggard's music and public persona but the very heart of American culture.
Cantwell captures why Haggard's best-known songs still matter while never shying away from honest critiques of weaker selections that never made it into the classic country canon. Ultimately, this warts-and-all look at a half-century-spanning back catalog gives its subject his due.
Sharp-eyed and sharp-eared insight...abounds in [Cantwell's] book...The Running Kind paints Merle Haggard in a broad and nuanced American cultural landscape, rather than the tight corners that Nixon, the counterculture, country fans, and Haggard himself frequently painted him into.
If you want to read the definitive book on Merle Haggard, this is the one...The beauty of Cantwell's book lies in his in-depth, astute, and entertaining close readings of Hag's songs and the covers of those songs by others, from Dylan to Bobby 'Blue' Bland.
The Running Kind is the definitive book on Merle Haggard, illuminating the art of country songwriting through the work of one poet with a guitar who both challenged and emboldened aspects of the patriarchy while complicating our understanding of patriotism.
A clear, unflinchingly critical, reading of the songs—in Cantwell's pages they are creative acts, not real, disguised, or fake autobiography—and one that lets the songs go anywhere: from a subtle yet flesh-and-blood class analysis, to an argument against the authenticity argument, to a focus on precisely how a song feels its way into its own skin, its own body (making you always want more…)
In the 2013 iteration of this pioneering book, David Cantwell astutely outlined Merle Haggard's life while giving the artistic legacy that his many albums constitute the detailed attention that legacy deserved. In this expanded revision, he rethinks the story to argue that Haggard wasn't merely a great American singer and songwriter. He was a great American artist—period.
One of the best music books I've read in a long time.
David Cantwell is the coauthor of Heartaches by the Number: Country Music's 500 Greatest Singles and the author of the first edition of this book, Merle Haggard: The Running Kind (2013). His journalism appears in the New Yorker, Salon, Rolling Stone Country, the Oxford American, and No Depression.
Introduction. "Silver Wings": Kansas City, Missouri, September 14, 2001
1. "Hungry Eyes," 1969
2. The Roots of His Raising
3. "Mama Tried," 1968
4. Toward the Bad He Kept on Turnin'
5. He Loves Them So: A Playlist of Early Influences
6. "Leonard," 1981
7. The Bakersfield Sound and Fury
8. Someone Told His Story in a Song
9. "I Started Loving You Again," 1968
10. The Legend of Bonnie and Him
11. "Sing Me Back Home," 1967
12. They Won't Let His Secret Go Untold
13. He's Living in the Good Old Days: Countrypolitan, Country Soul, Country Rock
14. "Workin' Man Blues," 1969
15. He Likes Living Right and Being Free
16. "Irma Jackson," 1969
17. His Fightin' Side
18. He'd Rather Be Gone
19. "It's Not Love (But It's Not Bad)," 1972
20. He Wishes He Was Santa Claus
21. Merle Loves Dolly
22. Songs He'll Always Sing
23. He Takes a Lot of Pride in What He Is (Hint: He's a White Boy)
24. "A Working Man Can't Get Nowhere Today," 1977
25. His Country Girl with Hot Pants On
26. He's Always on a Mountain When He Falls
27. "Rainbow Stew," 1981
28. He Wishes a Buck Was Still Silver (Not Really) and Likes the Taste of Yesterday's Wine (Really)
29. "Kern River," 1985
30. He's Going Where the Lonely Go
31. "Me and Crippled Soldiers," 1990
32. The Hag versus the Man in Black
33. He'll Never Be Gone? Merle Haggard in the Twenty-First Century
34. "If I Could Only Fly," 2001
Epilogue. Cuba, Missouri: July 15, 2010
Acknowledgments
Selected Discography
Selected Bibliography
Index
Related Titles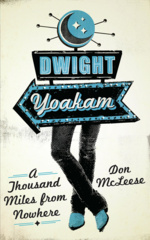 Dwight Yoakam
A Thousand Miles from Nowhere
By Don McLeese
Country Music USA
50th Anniversary Edition
By Bill C. Malone and Tracey E. W. Laird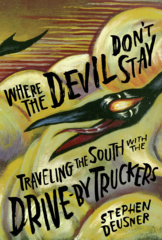 Where the Devil Don't Stay
Traveling the South with the Drive-By Truckers
‹
›
Find what you're looking for...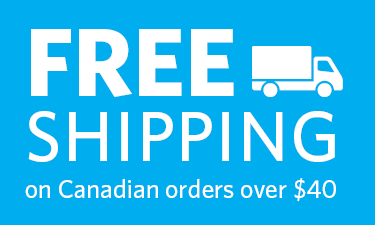 Stay Informed
Receive the latest UBC Press news, including events, catalogues, and announcements.
Publishers Represented
UBC Press is the Canadian agent for several international publishers. Visit our
Publishers Represented
page to learn more.