The Secret of Everlasting Life
The First Translation of the Ancient Chinese Text on Immortality
Jessica Kingsley Publishers
, Singing Dragon
The Secret of Everlasting Life is the first translation from the Chinese of the second-century Can Tong Qi. This ancient work, the earliest known text on transformation and immortality, echoes the wisdom and poetry of both the Tao Te Ching and I Ching. The Can Tong Qi is also the ancestral text of all Qi Gong exercises in China. This translation reveals for the first time the meditation methods practised for thousands of years by Taoist sages. Presented here with its original Chinese commentaries, the Can Tong Qi is full of practical information and advice about the process of human transformation and how to nurture and develop the natural life-energy within us. Richard Bertschinger's additional commentary explains the intricacies of Chinese allegory and symbolism for the Western reader.This book is anainsightfularead for anyone interested in Taoist thought, Chinese philosophy and culture, or Chinese medicine.a
'According to Bertschinger, the Chinese believe that 'any mechanism will last longer if it's cared for,' so preserving our bodies through stillness and meditation is not just mystical, it's practical; and his translation reveals the technique for accomplishing it.'- Foreword Reviews
Richard Bertschinger studied for ten years with the Taoist sage and Master, Gia-fu Feng. A practising acupuncturist, teacher of Chinese healing arts, and translator of ancient Chinese texts, he lives with his family in the hills of south west England.
List of Illustrations. Foreword. Introduction. Wei Boyang's Text. 1. The Yin and Yang, Inner Vitality and Energy. 2. The Person of True Virtue Who Fully Understands. 3. Secretly Hidden Away and Forgotten. 4. The Matching of the Moon-phases. 5. The Function of the Shifting Lines. 6. The Ruler and Minister in Managing Government. 7. Fostering Your Inborn Nature and Securing Your Life. 8. How the Son and Daughter Need Each Other. 9. A Lucky Match for Our Good Prince. 10. Understanding the Double-entranced Cave of Knowledge. 11. Developing the Self Within to Build a Foundation. 12. The Wise Sages' Secret Refinery. 13. The Mild-mannered Maiden and the Yellow Shoot. 14. The Unstable Pearl and the Golden Flower. 15. These Four in Makeshift Chaos. 16. Dawn and Dusk., Penalties and Powers. 17. You Begin Thinking on Someone You Meet. 18. Wei Boyang's Own Postface. Xu Congshi's Text. 19. The Overall Ordering of Great Change. 20. Heaven and Earth Set the Stage. 21. The Sun and Moon, Those Suspended Images. 22. The Wise of Old Observed the Skies Above. 23. The Three Sages' Former Conceptions. 24. The Two Separate Energies Lovingly Transform. 25. The Three Jewels, the real Crux. 26. Understanding the Perverted and False Paths. 27. Things of the Same Kind Essentially Join. 28. The Two Boys of the Dragon and the Tiger. 29. Gold Reverts Back to its Nature. 30. Entry by a Side Entrance will see no Result. 31. The Golden Elixir on a Knife-point. 32. The Two Soils Complete the Work. 33. Water and Fire, Their Inner Nature and Feelings. Addendum. 34. A Model of Successful Achievement. 35. The Mysterious Use of the Cauldron Vessel. Terms Used in this Book. Translation and History of the Text. Additional Select Bibliography. Index.
Find what you're looking for...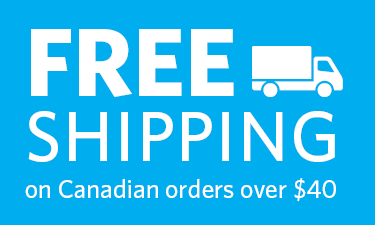 Publishers Represented
UBC Press is the Canadian agent for several international publishers. Visit our
Publishers Represented
page to learn more.