$85.00

Back Order
Ships in 2-5 weeks.
GO TO CART
The Six National Histories of Japan
The Six National Histories of Japan chronicle the history of Japanfrom its origins in the 'Age of the Gods' to A.D.887. Compiled in the imperial court during the eighth and ninthcenturies by leading scholars and officials of the day, they haveexerted a profound effect on Japanese thought for well over amillenium. In his book, renowned historian Taro Sakamotointerpreted modern scholarly findings, as well as presenting his ownviews, thus completing the modern re-evaluation of the controversialfirst history. His study is the only one to survey all sixhistories, identifying common features and pointing out the specialcharacteristics of each. John Brownlee's translation makesavailable to English readers a valuable study of the Six NationalHistories which also provides insights into the methods of contemporaryJapanese historians.
The Six National Histories of Japan is a useful addition to the growing body of English-language scholarship on early Japan. Sakamoto's detailed account of the contents and compilation process of the rikkokushi offers unique insights into the workings of the imperial government in the seventh, eighth, and ninth centuries. Brownlee's translation now makes this seminal study and reference volume available to beginning students and general readers as well as to specialists.
A superb translation of a meticulous exegesis of the Six National Histories, compiled as separate accounts from 681 to 901.
... his book is not only a rich compendium of information about these particular texts, but a work on premodern historiography that will reward the attention of professional historians in a wide variety of fields outside Japan.
Sakamoto Taro (1901-87) was Professor of AncientHistory at the University of Tokyo and head of its HistoriographicalInstitute. He was a prolific writer, publishing more than 200 books andarticles on ancient Japanese history. John S. Brownlee(translator) is an associate professor of Japanese history at theUniversity of Toronto.

Translator's Preface

Translator's Introduction

Author's Preface

 

1. Introduction

2. Nihon Shoki

3. Shoku Nihongi

4. Nihon Koki

5. Shoku Nihon Koki

6. Nihon Montoku Tenno Kitsuroko

7. Nihon Montoku Tenno Kitsuroku

8. Nihon Sandai Jitsuroku

9. Afterword

10. Conclusion

 

Appendices

Notes

Original Text Index

General Index
Find what you're looking for...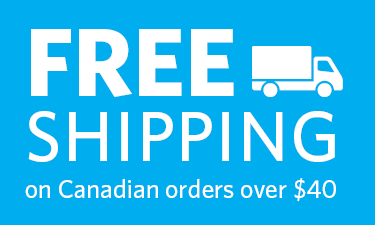 Publishers Represented
UBC Press is the Canadian agent for several international publishers. Visit our
Publishers Represented
page to learn more.