10 b&w illustrations, 1 map
$78.00

Back Order
Ships in 4-6 weeks.
GO TO CART
The Sounds of Social Space
Branding, Built Environment, and Leisure in Urban China
University of Hawai'i Press
A giant statue of a six-pipe musical instrument stands in the heart of Kaili city. Yet despite its prominent placement, intended to convey the essence of the city, residents hold extremely low opinions of music-making in Kaili, particularly when compared to the "authentic" music found in surrounding ethnic minority villages. In this engaging, accessible work, author Paul Kendall investigates this conundrum and comes to terms with conflicting representations of a small southwestern Chinese city branded "the homeland of one hundred festivals."
Drawing on Henri Lefebvre's triad of social space, the book explores the relationship between Kaili's branding, built environment, and everyday life: how China's post-Mao built environment hinders and hides everyday music-making, even in a tourist destination for ethnic music; how residents themselves deny or downplay the existence of ethnic music in the city, despite the government's efforts to promote it; how amateur musicians have constructed generational hierarchies of musical practice within a shifting cityscape. Kendall argues that increased focus on the small city helps counter a tendency to conceive China as either timeless village or futuristic metropolis and enables a more comprehensive understanding of the urban experience, both in China and beyond. He shows that many Kaili inhabitants recognize not only a rural-urban divide—long a dominant geographical notion of China—but also a more complex conceptualization of village, small city, and big city.
By interweaving theories of authenticity with an innovative interpretation of space, Kendall shows how the category of "fake" minority emerged from this small city as a surprisingly positive form of self-identification, suggesting that there are ways of not being ethnic, even in often-exoticized southwest China. The Sounds of Social Space makes a distinctive contribution across a range of disciplinary interests, including Chinese studies, urban studies, anthropology, and ethnomusicology.
The Sounds of Social Space provides wonderful, original research on soundscapes and peoples' everyday music-making in the town of Kaili, Guizhou province, China. The book makes an excellent contribution to studies of space, sound, and identity.
The Sounds of Social Space is an impressively clear and readable account of the music-making and social space of Kaili, a small Chinese city. In exploring the complexity of the city, Paul Kendall builds critically and imaginatively on earlier well-known theorists in sociology, ethnomusicology, and urban studies. He employs a strikingly original and lucid running-descriptions methodology, likely to be influential across anthropology.
Paul Kendall is lecturer in Chinese studies at the University of Westminster.
Find what you're looking for...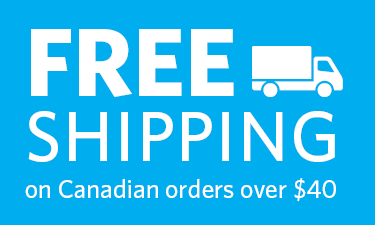 Publishers Represented
UBC Press is the Canadian agent for several international publishers. Visit our
Publishers Represented
page to learn more.