The Spirit in Aromatherapy
Working with Intuition
Jessica Kingsley Publishers
, Singing Dragon
The importance of intuition in aromatherapy blending, essential and base oil selection and bodywork is the focus of Gill Farrer-Halls' authoritative new book. Drawing on her extensive experience as a practicing aromatherapist and aromatherapy teacher, she explores ways of increasing intuitive awareness of the nature and depth of individual essential oils, and takes the reader through meditative techniques that can help practitioners deepen their practice. She goes on to show how an intuitive and meditative approach can, with time, transform clinical practice, and help practitioners create original, effective, synergistic and holistic blends as well as develop and enhance on-going work with clients.
An important resource on the use of intuitive inner wisdom in aromatherapy practice, this book will be of interest and practical use to aromatherapists, bodywork practitioners, students of aromatherapy and all who are interested in essential oils.
Gill Farrer-Hall contributes a fresh approach to aromatherapy in this intriguing book exploring the potential of the human spirit in relation to aromatics. She guides us towards creating our own fragrant vocabulary, verifies the value of our intuition and explains in depth the fundamental principles of meditation practice: all factors which help to enrich our work experience and empower our lives. – Julia Lawless, author of The Encyclopedia of Essential Oils and founder of Aqua Oleum
One unwholesome consequence of the introduction of valuable scientific principles into aromatherapy has been a turning away from the no less valuable intuitive principles that once characterized it. Veteran aromatherapist and author Gill Farrer-Halls wields her seasoned pen to redress this imbalance, reintroducing neglected esoteric elements and revitalizing a practice that was on its way to losing its spirit. Anyone who values scent and sensibility will profit from this fine book. – Dr Robert Svoboda, author, lecturer and Ayurvedic doctor
In aromatherapy, intuition is a quality that is frequently overlooked and sometimes dismissed. Gill Farrer-Halls, an experienced therapist and mentor, explores how meditation can be instrumental in harnessing our intuitive potential. Here, we learn how to form a deep rapport with essential oils and absolutes, and bring mindfulness to our massage practice. This book allows us to perceive aromatherapy from an alternative perspective; it infuses our experience with magic and insight, persuading us that intuitive practice is a path to both personal and professional transformation. – Jennifer Peace Rhind PhD, Chartered Biologist, Fellow of the Higher Education Academy, writer, author and essential oils consultant
Gill Farrer-Halls is the author of eighteen published non-fiction books in the Mind Body Spirit genre, including The Aromatherapy Bible. A practising aromatherapist, she has been a Principal Teacher and Examiner with the International Federation of Aromatherapists for over 20 years.
Introduction. 1. A Fragrant Language. 2. Intuition. 3. Meditation & Aromatherapy. 4. Ancient & Modern Magic in Aromatherapy. 5. Aromatherapy Ritual: Spiritual & Sacred Use of Essential Oils. 6. Essential Oils & Absolutes. Endnote. Bibliography.
Find what you're looking for...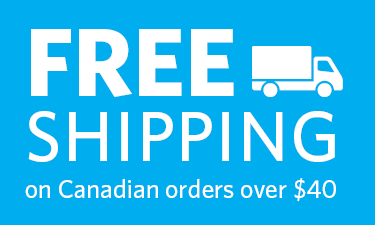 Publishers Represented
UBC Press is the Canadian agent for several international publishers. Visit our
Publishers Represented
page to learn more.