The Survival Guide for Newly Qualified Social Workers, Second Edition
Hitting the Ground Running
Jessica Kingsley Publishers
So, you've passed your degree and have started your first job. But are you confident about translating the theory into practice? Are you prepared to juggle the workload of a busy social worker? Do you have a plan for your continuing professional development?
This practical guide provides a wealth of suggestions to help you to hit the ground running in the early stages of your new career. Fully revised and updated with the latest national frameworks for NQSWs, this survival guide provides a range of strategies for managing your time and workload, and offers suggestions for finding support, coping with stress and maintaining job satisfaction. It addresses different ways of handling challenging and unfamiliar situations with colleagues, managers, other professionals and service users. Each chapter concludes with a checklist of key points as a ready reference for practitioners preparing to face the daily challenges of their new professional status.
This invaluable guide will be an essential support for all students, post-qualification and returning practitioners who need to make a smooth transition to practice and be successful in the workplace.
This is definitely a book that does what it says on the tin and more! I have to take my hat off to its authors as it is no mean feat to cover all the variations that exist in regulations, guidance and standards for newly qualified social workers across the UK. What I like about this publication is that it explains to NQSWs what they are likely to be experiencing and so would be well worth using contemporaneously as it provides some invaluable pointers about how to take control of their destiny rather than just being swept along by the momentum. Finally, transition is a core thread of this book which is vital in explaining the journey. I would therefore recommend this as an essential companion for both students and NQSWs as it will help to put them firmly in the 'driving seat'. – Nushra Mansuri, Professional Officer (England), British Association of Social Workers (BASW)
Helen Donnellan is Research Project Development Manager at the University of Plymouth. Helen has been actively involved in the development, accreditation and management of professional and academic programmes at post-qualifying level in social work, with a particular interest in children's services, for over a decade. Gordon Jack has more than 30 years' experience in social work practice, education and research with children and families, and is currently Professor of Social Work at Northumbria University.
Preface, Introduction: The Contents for Social Work Practice Across the UK, Part 1: Thud! Professional Status, Chapter 1: Managing your professional development, Chapter 2: Developing professional expertise, Chapter 3: Transitional change, Part 2: Warming Up, Chapter 4: Getting started and what helps, Chapter 5: Induction, Chapter 6: Roles and tasks, Part 3: Jumping the Hurdles, Chapter 7: Time management and the work/life balance, Chapter 8: Finding support, Chapter 9: Taking part in supervision, Part 4: Going the Distance, Chapter 10: Dealing with stress, emotion and exhaustion, Chapter 11: Working in a satisfying climate, Chapter 12: Managing increasing complexity
Find what you're looking for...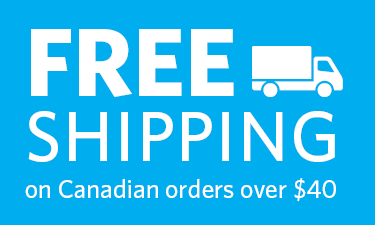 Publishers Represented
UBC Press is the Canadian agent for several international publishers. Visit our
Publishers Represented
page to learn more.