The Technological Imperative in Canada
An Intellectual History
Technology is and has always been the subject of critical debate. This wide-ranging, engaging book examines the ideas of Anglo-Canadian theorists who saw technology as a new imperative that would either enhance or threaten the moral imperative and Canadian identity. From the mid-nineteenth century onward, advocates argued that technology, as a moral force, would strengthen the ties that bound Canada to Britain and Western civilization, while opponents saw technology as a source of American power that threatened Canadian independence.
The Technological Imperative in Canada offers new insights into the ideas of influential Canadian intellectuals such as Harold Innis, Marshall McLuhan, and George Grant and introduces readers to lesser-known but key theorists such as George Sidney Brett, Sandford Fleming, Thomas Keefer, Stephen Leacock, and Ursula Franklin. It shows how well-known individuals who are not considered theorists of technology, such as William Lyon Mackenzie King and Northrop Frye, offered important insights into the subject, and it explores perceptions of technology among literary figures such as Thomas Haliburton, Frederick Philip Grove, Archibald Lampman, Dennis Lee, and E.J. Pratt.
Highly original, this book revises the entrenched notion that Anglo-Canadian thought has been dominated by the moral imperative.
Awards
2010, Short-listed - Sir John A. Macdonald Prize, Canadian Historical Association
One puts down Francis's book and muses on literature scholar Germaine Warkentin's depressing observation that to be Canadian means to look in a mirror and see no reflection. Francis has given us—and the world—a reflection of our country.
R. Douglas Francis is a professor of Canadian history at the University of Calgary.
Acknowledgments
Introduction
1 Perspectives on Technology
Part 1: Approaching the Imperative
2 T.C. Keefer, T.C. Haliburton, Sandford Fleming, and Alexander Graham Bell: Technology as Railways, Communication Media, and Time
3 Advocates of Technical Education: Technology as Knowledge
Part 2: Grappling with the Imperative
4 George Stanley Brett and the Debate on Technology as War: Technology Dethroned
5 William Lyon Mackenzie King and Frederick Philip Grove: Technology as Industrialism
6 Stephen Leacock and Archibald Lampman: Technology as Mechanization
Part 3: Philosophizing the Imperative
7 Harold A. Innis and Eric Havelock: Technology as Power
8 Marshall McLuhan: Making Sense(s) of Technology
9 Northrop Frye and E.J. Pratt: Technology as Mythology
10 George Grant and Dennis Lee: Technology as Being
Conclusion
Notes
Selected Bibliography
Index
Find what you're looking for...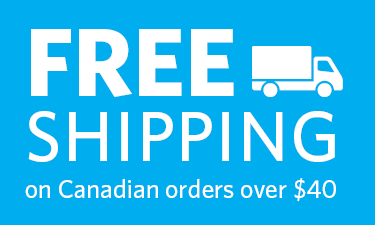 Publishers Represented
UBC Press is the Canadian agent for several international publishers. Visit our
Publishers Represented
page to learn more.