The Theatre of Regret
Literature, Art, and the Politics of Reconciliation in Canada
The Canadian public largely understands reconciliation as the harmonization of Indigenous–settler relations for the benefit of the nation. But is this really happening? Reconciliation politics, as developed in South America and South Africa, work counter to retributive justice. The Theatre of Regret asks whether – within the contexts of settler colonialism – the approach to reconciliation will ultimately favour the state over the needs and requirements of Indigenous peoples.
Interweaving literature, art, and other creative media throughout his analysis, David Gaertner questions the state-centred frameworks of reconciliation by exploring the critical roles that Indigenous and allied authors play in defining, challenging, and refusing settler regret. In 2007, Canada became the first liberal democracy to formally implement a Truth and Reconciliation Commission (TRC) process, a prominent element of global intrastate politics in the 1990s. Through close examination of core concepts in reconciliation theory – acknowledgement, apology, redress, and forgiveness – Gaertner unpacks reconciliation within the contexts of Canadian settler colonialism and the international history of the TRC. In so doing, he exposes the deeply embedded colonial ideologies that often define reconciliation in settler colonial states.
The Theatre of Regret redirects current debates about reconciliation and provides a roadmap for the deconstruction of state-centred discourses of regret.
Scholars and students of Indigenous studies, cultural studies, Canadian studies, literature, law, and political science will find this book challenging and necessary, as will thoughtful Canadian readers.
David Gaertner is an assistant professor in the Institute of Critical Indigenous Studies at the University of British Columbia. His articles have appeared in Canadian Literature, American Indian Cultural and Research Journal, and Bioethical Inquiry, among other publications. He is the editor of Sôhkêyihta: The Poetry of Sky Dancer Louise Bernice Halfe and Read, Listen, Tell: Indigenous Stories from Turtle Island (with Sophie McCall, Deanna Reder, and Gabrielle L'Hirondelle Hill).
Related Titles
Unsettling the Settler Within
Indian Residential Schools, Truth Telling, and Reconciliation in Canada
By Paulette Regan Foreword by Taiaiake Alfred
We Interrupt This Program
Indigenous Media Tactics in Canadian Culture
By Miranda J. Brady and John M.H. Kelly
‹
›
Find what you're looking for...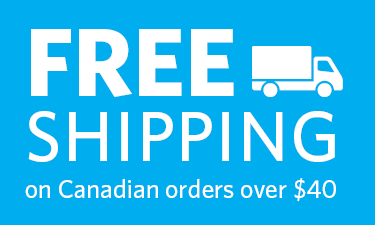 Publishers Represented
UBC Press is the Canadian agent for several international publishers. Visit our
Publishers Represented
page to learn more.