The University of Arizona Press is the premier publisher of academic, regional, and literary works in the state of Arizona. They disseminate ideas and knowledge of lasting value that enrich understanding, inspire curiosity, and enlighten readers. They advance the University of Arizona's mission by connecting scholarship and creative expression to readers worldwide.
Showing 31-40 of 1,166 items.
The University of Arizona Press
"McGinnies's book is an excellent review of all aspects of the Sonoran desert and its mountains: geographic, climatic, and geologic."--American Scientist "This book provides a fascinating introduction to desert life in the Southwest."--True West "This true labor of love by an outstanding arid lands authority will broaden ...
More info
The University of Arizona Press
"A fairly comprehensive monograph, highly suitable for classroom use, that offers a wide range of information fit into traditional anthropological categories. . . . an interesting study of cultural integrity and pattern in a setting of what appears to be complex sociopolitical chaos." —American Anthropologist
"Whether ...
More info
The University of Arizona Press
"Over forty authorities present sections on the nucleus, dust, coma, and tails of comets, along with sections on their origin, and relationships to other solar system bodies. . . . An excellent book."--Space News
"The volume is highly recommended to all interested in comets and the Solar System."--Journal of the British ...
More info
The University of Arizona Press
"Nearly 300 illustrations capture weaving intricacies in this 'beautiful, large-format book . . . . A comprehensive survey which will serve as a major reference for years to come." —El Palacio
"An unusually detailed, useful and attractive guide for collectors and students." —L.A. Times
"A fine ...
More info
The University of Arizona Press
"No serious astronomical library can be complete without it."--Journal of the British Astronomical Association
"The book contains the results of the exploration of Venus by spacecraft during the period 1962-1978. . . . The book represents an excellent review of the principal results of Venus in the period covered."--Bulletin of the ...
More info
The University of Arizona Press
Some Hispanic Americans living today can recall a time when barrio or ranch life was marked by a simplicity and neighborliness that has vanished with progress. These thirteen first-person accounts of southern Arizona residents capture a spirit evocative of the Hispanic presence in the Southwest—whether in San Antonio, Santa Fe,
More info
The University of Arizona Press
This first pedagogical grammar of the Papago language features twenty chapters on grammatical constructions and five sample dialogs—plus abbreviations, symbols, summary of grammatical elements, and two glossaries. Classroom-tested for teaching both native and non-native speakers, the text also offers linguists an overview of ...
More info
The University of Arizona Press
"Bierhorst offers access to more than primary texts here: he maps a way of reading and the necessary apparatus for that reading (including pronunciation guides, reminding us they are oral performances)." —World Literature Today
More info
The University of Arizona Press
"The Green River runs wild, free and vigourous from southern Wyoming to northeastern Utah. Edward Abbey wrote in these pages in 1975 that Anne Zwinger's account "of the Green River and its subtle forms of life and nonlife may be taken as authoritative. 'Run, River, Run,' should serve as a standard reference work on this part of the ...
More info
The University of Arizona Press
This account of the second Powell expedition is a reprint of the 1962 edition and includes all 50 illustrations and a substantial foreword by William H. Geotzmann.
"One of the seminal books on western history . . . The author was only 17 when he began the expedition, and he honestly hero-worshipped Powell all his life. Yet ...
More info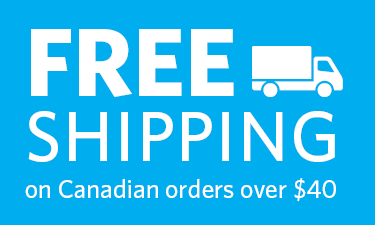 Find what you're looking for...
Publishers Represented
UBC Press is the Canadian agent for several international publishers. Visit our
Publishers Represented
page to learn more.