$31.95

Back Order
Ships in 4-6 weeks.
$92.00

Back Order
Ships in 4-6 weeks.
GO TO CART
The Youth of Things
Life and Death in the Age of Kajii Motojiro
University of Hawai'i Press
When he died from tuberculosis at the age of thirty-one, Kajii Motojirō had written only twenty short stories. Yet his life and work, it is argued here, sheds light on a significant moment in Japanese history and, ultimately, adds to our understanding of how modern Japanese identity developed. By the time Kajii began to write in the mid-1920s there was heated debate among his peers over "legitimate" forms of literary expression: Japanese Romantics questioned the value of a western-inspired version of modernity; others were influenced by Marxist proletarian literature or modernist experimentation; still others tried to create a distinctly Japanese fictional style that concentrated on first-person perspective, the so-called "I-novel." There was a general sense that Japan needed to reinvent itself, but writers and artists were at odds over what form this reinvention should take. Throughout his career, Kajii drew from these various camps but belonged to none of them, making his work an invaluable indicator of a culture in crisis and transition.
The Youth of Things is the first full-length book devoted to Kajii Motojirō. It brings together English translations of nearly all his completed stories with an analysis of his literature in the context of several major themes that locate him in 1920s Japan. In particular, Dodd links the writer's work with the physical body: Kajii's subjective literary presence was grounded first and foremost in his TB-stricken physical body, hence one cannot be studied without the other. His concerns with health and mortality drove him to play a central role in constructing a language for modern literature and to offer new insights into ideas that intrigued so many other Taishō intellectuals and writers. In addition, Kajii's early years as a writer were strongly influenced by the cosmopolitan humanism of the White Birch (Shirakaba) school, but by the time his final work was published in the early 1930s, an environment of greater cultural introspection was beginning to take root, encapsulated in the expression "return to Japan" (nihon kaiki). Only a few years separate these two moments in time, but they represent a profound shift in the aspirations and expectations of a whole generation of writers. Through a study of Kajii's writing, this book offers some sense of the demise of one cultural moment and the creation of another.
This critical study provides a welcome addition to existing scholarship on this period in Japanese literary history, so frequently dominated by studies of more canonical writers. . . . Together, the eighteen stories offer a well-rounded picture of the breadth and depth of Kajii's brilliant, if short-lived literary career.
Stephen Dodd's The Youth of Things forces reflection on the state of Japanese literary studies in the English language, not because it is typical of work being done today or an exemplar for future scholarship, but because it highlights the difficulties, decisions, and positions that cultural scholarship in area studies must engage and overcome. . . . The Youth of Things offers the opportunity for English-reading audiences to access more of Kajii than ever before, including some of his more obscure stories for the first time and in one place.
Introduction
The matter of life and death sits at the heart of every question that people ask. Literature is one way of engaging with that matter.
The early death of Kajii Motojirō (1901–1932) from tuberculosis (TB) meant that he left about twenty finely crafted short stories and a larger number of unfinished works. He was already attracting positive responses from a number of fellow writers during his lifetime, and the fact that the major literary critic Kobayashi Hideo (1902–1983) addressed Kajii's work in an article in 1932 indicates that this was a young writer worthy of note for members of the literary establishment (bundan).1 Kajii's final story, "The Carefree Patient" (1932),2 journal Chūō kōron demonstrated the publishing world's confidence that this author had the potential to appeal to a national audience. But it was not until after World War II that Kajii gained a wider critical readership. Today, most Japanese are familiar with Kajii, if at all, from their reading in high school of "Lemon" (1925),3 established his reputation for a poetically inspired prose style, an almost obsessive attention to detail, and intriguing narrative plots.
The brevity of Kajii's seven-year writing career has inevitably marked him as a minor writer in the history of modern Japanese literature. Despite this, there is a considerable body of critical works devoted to Kajii in Japan, although it is largely biographical in nature.4 The most extensive Japanese study to date is by Suzuki Sadami, who not only supplies a huge amount of background information but also explores the writer's relationship with wider literary trends and social currents.5 However, although Suzuki's book covers a wide range of topics, it does not pursue any particular area in great depth. Among scholars outside Japan, Kajii has received surprisingly little attention to date. There is only one full-length study and translation of Kajii's literature, by Christine Kodama de Larroche, written in French.6 My book not only offers translations into English of almost all his completed stories for the first time but also presents an introductory series of chapters that try to demonstrate ways in which his writing can be seen to provide important insights into the broader literary and cultural environment of his age.
Kajii's work asks some basic questions related to life and death. This is most obviously true in his confronting through his texts the pressing matter of his own mortality. He had hardly begun to establish himself as a young and ambitious writer before it became ever more obvious that he would most likely succumb to the TB that afflicted him. In fact, this was not such an unusual fate at the time. As Kajii was growing up, he saw several members of his family pass away. The result was that his awareness of limited time heightened his sensitivity to the sensations and feelings through which life is experienced. At the same time, he struggled through his literature to imagine a world to which he might in some way still belong even after he physically ceased to exist. Such personal circumstances invite some consideration of the motives that drove this young man to write. For instance, what was it that compelled Kajii to translate those complex feelings into such aesthetically appealing literature? And how could he use his linguistic skills to construct a reality that might reconfigure his own brief individual existence into a broader historical continuum?
However, it is the nature of Kajii's literary representation of the body that has most fundamentally informed my overall critical stance in this book. I have chosen to employ a manner of literary analysis that might be characterized as a kind of middle ground, seeking to negotiate a space
between an author-centered, biographical approach and a text-centered, cultural studies approach. While such a position will not be to every reader's taste, my own view is that this degree of hybridity is necessary specifically because Kajii is my object of study. That is to say, Kajii's subjective literary presence was grounded first and foremost in his sick, TB-stricken
physical body, and hence one cannot be studied without the other. Moreover, it was Kajii's very concern over health and mortality that drove him to play a central role in constructing a language for modern literature and to offer new insights into the themes that also intrigued so many other Taishō (1912–1926) intellectuals and writers. Many of these themes—including TB, isolation, self-exploration, fractured identity, modernism, symbolism, political consciousness, the commodification of life, and the forging of newly imagined realities—are taken up at various points in the following pages.
This book is certainly not the first to try to negotiate the slippery relationship between the specificity of an individual author and the broader social and cultural context out of which that author has emerged. Another very useful contribution to this debate is to be found in Hoyt Long's recent monograph on Miyazawa Kenji. Though Long points out that he did not set out to produce yet another author-based literary biography, it soon became clear that the network of connections of real interest to him—between "literary expression, systems of textual production, and spatially situated subjects"—could not be fully explored without at least some recognition of the individual particularities of Miyazawa's life.7 Long argues convincingly for the necessity of avoiding not only an overly romantic concept of transcendent subject or sovereign authorial will but also the unhelpful "anti-authorial bias" that has become de rigueur in so many modes of present-day critical discourse. Instead, it should be possible to trace out what he calls the embeddedness of speaking subjects in their wider historical, cultural, political, and spatial arenas.8 In Kajii's case, the physical body serves as a central key to exploring the relationship between authorial presence and broader social context.
One reason why Kajii identified the body as a significant trope in his works was because a range of writers from at least the end of the Meiji period (1868–1912) had already taken it up. For example, Tanizaki Jun'ichirō's (1886–1965) debut work, "The Tattooer" (Shisei, 1910), centers on the erotic implications of a tatooer engraving the beautiful flesh of a cruel young woman with the tools of his trade. Another example can be found in the powerful sense of malaise and melancholy that pervades some of Satō Haruo's (1892–1964) work; his novella Rural Melancholy (Den'en no yūutsu, 1919) can most likely be linked to general anxieties about physical well-being at a time of high TB infection. And Yokomitsu Riichi's (1898–1947) novel Shanghai (1928–1931) also speaks of the body from a variety of angles. Most of the female characters sell their bodies in the sex trade, while the strong pro-Asianist Yamaguchi makes his living through a gruesome trade in body parts that he buys on the black market.9 In Kajii's case, the such as these must have left an impression on Kajii. However, what distinguishes his own writing is the degree to which his personal relationship with sickness unavoidably led him to identify the body as a locus of understanding through which to make sense of himself and his world.
However, there is another way in which Kajii's writings might be understood as addressing matters of life and death, and it relates less to specific circumstances pertaining to any individual body and more to the broader condition of the body politic. After all, Kajii was writing at a transitional point between two very different literary and cultural moments. When he started out in the mid-1920s, he was very much part of a generation of Taishō youths who had been strongly influenced by the cosmopolitan humanism of the White Birch (Shirakaba) school. By the time his final work was published in the early 1930s, an environment of greater cultural introspection was beginning to take root, and this mood was encapsulated in the expression "return to Japan" (Nihon kaiki). Only a few years separate these two moments, but they speak of a profound shift in the aspirations and expectations of a whole generation of writers. Through a study of Kajii's texts, my book aims to offer some sense of this demise of one cultural moment and the creation of another.
In other words, Kajii's literature can be read as a kind of bridge through time. It is precisely because his texts incorporate not only aspects of the age from which he emerged but also intimations of new ways of seeing that they throw into relief the very process of cultural change. Of course, there are numerous ways to piece together the transformations that took place while Kajii was active as a writer, but certain elements stand out as particularly influential. In addition to the constant presence of TB, the Great Kantō Earthquake of 1923 stimulated some profound cultural changes that inevitably found expression in literature, and Kajii reflected many of these currents in his own writing. For example, he might have claimed to be unimpressed by the surge in modernist literature after 1923, but it is certainly possible to identify strong echoes of modernism in his stories. At the same time, Kajii was typical of many socially engaged youths of his generation with his interest in Marxism and the proletarian literary movement. The attention he also gave to literary aesthetics cannot be divorced from this same political consciousness. From another angle, the highly self-reflective tone of his narratives suggests that he was sensitive to the intense discourses surrounding I-novel (shishōsetsu, watakushi shōsetsu) fiction that emerged in the mid-1920s. It is precisely because Kajii's literature takes up not a single but multiple perspectives that it provides such rich signs of the shifting intellectual and literary concerns of his age.
This transformation of cultural expectations is worth exploring because it has implications that resonate beyond the specific area of literature. To argue that the words in a particular literary text have direct links to the battlefronts of World War II would be naive and utterly simplistic, but it would be equally wrong to assume that any text can be entirely removed from the broader social context out of which it emerged. History and literature ultimately speak to the same world. My hope is to highlight some of the common threads that weave the experiences of that wider world together.
The first part of the book consists of my own reflections on Kajii, and this is followed by the translations of his stories. Chapter 1 considers TB as a cultural trope that provided Kajii with a richly productive cultural framework and a literary vocabulary to explore his relationship with life
and death from a variety of angles. The remaining three chapters flesh out some of the themes touched on in chapter 1. In chapter 2, I suggest that Kajii employed a modernist literary approach in order to give voice to the question of death and endings. Chapter 3 takes up the matter of aesthetics in order not only to discuss Kajii's particularly beautiful prose style but also to consider ways in which his literary texts might be related to lived experience and wider social realities. In chapter 4, I explore how Kajii's anxiety concerning personal mortality pushed him to imagine forms of identity that took into account shifting and unstable subjectivities.
When I encountered my first Kajii story, "Lemon," as a graduate student many years ago, I was deeply impressed: not because his work seemed to answer anything—in many ways, it was totally baffling—but because it elicited lots of questions. As I hope to demonstrate in the following pages, this is what makes his literature worth reading, and this is why his contribution to the body of modern Japanese literature is so significant.
Find what you're looking for...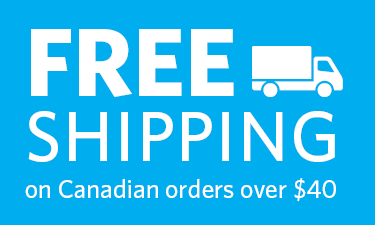 Publishers Represented
UBC Press is the Canadian agent for several international publishers. Visit our
Publishers Represented
page to learn more.