Therapeutic Presence
Bridging Expression and Form
Jessica Kingsley Publishers
In the therapeutic workplace, the interaction between patient and therapist is built upon cognitive, affective and expressive experiences. The contributors to this new book explore this interaction in depth, examining the concept of therapeutic presence, and the therapist's ability to maintain it.Arthur Robbins suggests that, since therapeutic presence calls for an openness and awareness of the intersubjective space between therapist and patient, therapists who become receptive to the subtle cues of sensory perceptual communication, as well as to the playful, mirroring and meditative interaction will find more successful and meaningful interactions with patients. Therapeutic presence requires a sensitivity to the concepts of centring and grounding, embodies the spatial and temporal characteristics of the therapeutic frame, and an experience of energy that may open, shut down, or disrupt the field of therapeutic contact.This stance can be applied to therapeutic modalities ranging from psychoanalysis to creative arts therapy, in work with both short term and long term populations, and Robbins suggests that the full use of the therapist's creative energies may provide the only solution to overwhelming therapeutic situations.
Arthur Robbins Ed.D.,A.T.R. is a Professor of Art Therapy at the Pratt Institute, Brooklyn, New York and a Founding Director of the Institute of Expressive Analysis. Dr.Robbins is on the board of directors of the National Psychological Association for Psychoanalysis and has been on the faculty for over thirty years. He is also a New York State licensed psychologist and a graduate certified psychoanalyst.
Preface. Part I: 1. Introduction to Therapeutic Presence, Arthur Robbins. Part II: Theoretical and Developmental Issues: 2. Wiggles, Squiggles and Words: From Expression to Meaning in Early Childhood and Psychotherapy, Billy Pivinick. Part III: Therapeutic Presence Within a Counter Transference Context: 3. Affect and Therapeutic Presence as a Diagnostic Indicator, Arthur Robbins. Part IV: Therapeutic Presence Within a Therapeutic Theoretical Frame: 4. The Therapist as a Nanny, Arthur Robbins and Laura Milne-Robbins; 5. The Healer as Therapist, Sandra Robbins; 6. The Impact of Pregnancy on the Psychotherapeutic Process: An Integrated Approach to Working with the Self-Disordered Client, Melissa Robbins. 7. A Holistic Approach to Expressive Therapy, Michael Robbins. Part V: Therapeutic Presence Within the Context of an Expressive Therapy Stance: 8. Listen to the Music of the Unconscious: Using Countertransference as a Compass in Analytical Music Therapy, Benedikte Barthe Scheiby; 9. Ritual in Expressive Therapy, Vivian Markow-Speiser; 10. The Field of Wings: Puppetry as Therapy from an Object Relations Point of View and Incorporating Field Psychology, Felisa Weiss; 11. The Power of Art and Story: Women Therapists Create Their Own Fairy Tales, Sarah Banker 12. Dance/Movement and Art Therapies as Primary Expressions of the Self, Arthur Robbins. Part VI: A Final Note.
Find what you're looking for...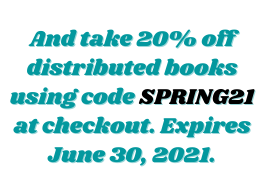 Publishers Represented
UBC Press is the Canadian agent for several international publishers. Visit our
Publishers Represented
page to learn more.