Therapeutic Relationships with Offenders
An Introduction to the Psychodynamics of Forensic Mental Health Nursing
Jessica Kingsley Publishers
Working in any area of mental health nursing presents complex issues regarding the nurse-patient relationship. For those working in prolonged clinical contact with offenders, relationships with patients and colleagues can be particularly emotionally intense and sometimes difficult to express. This book attempts to understand and articulate the emotional labour of forensic nursing and explores the challenge of establishing and maintaining therapeutic relationships with offenders.
The first book to consider the emotional and relational component of forensic mental health nursing, the chapters cover a number of specialist forensic areas from this psychodynamic perspective, such as women's services, services for people with personality disorders, intensive care, high security psychiatric hospitals, medium secure units and services for adolescent offenders. A chapter on therapeutic communities is also included, along with chapters on challenging relational phenomena such as working with hate and the difficulties of managing difference when working in environments that produce high levels of anxiety.
Therapeutic Relationships with Offenders provides essential information for mental health nurses working in the forensic field and will be of interest to any professionals working with challenging populations and people with personality disorders.
This collection of essays provides a fascinating insight into the role of the Forensic Mental Health Nurse... Reading the book from a probation perspective, the resonances are multiple, and carry some salutary and timely lessons for the service... The probation service charges itself with promoting thoughtful action in those it supervises; what this book illustrates so well is the simple fact that a prerequisite to achieving this aim is allowing practitioners the time to think, feel and behave thoughtfully in their relationships with offenders.

– Probation Journal
Anne Aiyegbusi has worked as a nurse in forensic mental health services for many years and is interested in integrating forensic psychotherapy with the nursing role. Additionally, she is interested in attachment theory and its application within forensic services. Anne is currently undertaking a PhD and her research addresses the nurse – patient relationship with people who have personality disorders. Jenifer Clarke- Moore has worked as a nurse in forensic mental health services and services for people with personality disorders for many years. She has led in the delivery of psychodynamic nursing practice within forensic services and has also provided psychological therapies. Jenifer is currently working as a Consultant Nurse with a specialist personality disorder service at Gwent Healthcare NHS Trust.
Introduction. Anne Aiyegbusi, Women's Directorate, West London Mental Health NHS Trust. 1. The Nurse-Patient Relationship with Offenders: Containing the Unthinkable to Promote Recovery. Anne Aiyegbusi. 2. Managing Hate : The Nurse's Counter-transference. Malcolm Kay, Royal Cornhill Hospital, Aberdeen. 3. Forensic Systems and Organizational Dynamics. Gillian Tuck, West London Mental Health NHS Trust. 4. The Best Defence: Institutional Defences Against Anxiety in Forensic Services. Amanda Lowdell, Ravenswood House Medium Secure Unit, Hampshire Partnerships NHS Trust, and Gwen Adshead, Broadmoor Hospital, West London Mental Health NHS Trust. 5. The Dynamics of Difference. Anne Aiyegbusi. 6. Paranoid-Schizoid Functioning within a Forensic Intensive Care Ward. Valerie Anne Brown, Broadmoor Hospital, West London Mental Health NHS Trust. 7. Reflecting on Murderousness: Reflective Practice in Secure Forensic Settings. Stephen Mackie, Portman Clinic, Tavistock and Portman NHS Foundation Trust. 8. Containment and the Structured Day. Sarita Bose, Broadmoor Hospital, West London Mental Health NHS Trust. 9. Nursing Dangerousness, Dangerous Nursing and the Spaces in Between : Learning to Live with Uncertainties. Christopher Scanlon, South London and Maudsley NHS Trust, and John Adlam, Henderson Hospital Services, London, UK. 10. The 'Unthought Known': Working with Men with Personality Disorder in a High Secure Setting. Dr Neil Gordon, English National Personality Disorder Development Programme, Rampton Hospital, Nottinghamshire Healthcare NHS Trust. 11. The Patient, her Nurse and the Therapeutic Community. Rebecca Neeld, The Cassel Hospital, West London Mental Health NHS Trust, and Tom Clarke, South West London and St George's NHS Trust.12. Crying Out for Care. Suzanne McMillan, West London Mental Health NHS Trust, and Anne Aiyegbusi. 13. Working with Suspicious Minds and Balancing Acts. Katie Downes, Broadmoor Hospital, West London Mental Health NHS Trust. 14. A Secure Model of Nursing Care for Women. Jenifer Clarke-Moore, Gwylfa Therapy Service, Gwent Healthcare NHS Trust, and Dr Miranda Barber, Herefordshire NHS Primary Care Trust. 15. Working with One Another : Service User / Professional. Joanne Roberts, HAFAL VCymru, and Jenifer Clarke-Moore. 16. Loss and the Adolescent Offender. Maria McMillan, East London and the City Mental Health NHS Foundation Trust.
Find what you're looking for...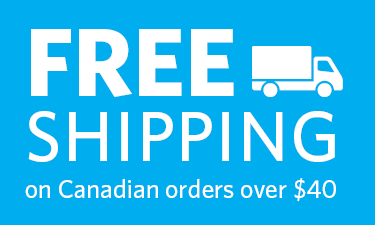 Stay Informed
Receive the latest UBC Press news, including events, catalogues, and announcements.
Publishers Represented
UBC Press is the Canadian agent for several international publishers. Visit our
Publishers Represented
page to learn more.