Thinking Differently about HIV/AIDS
Contributions from Critical Social Science
Almost four decades after the scientific discovery of HIV/AIDS, the world continues to grapple with this public health challenge. A successful response requires thinking differently about the epidemic, but what type of thinking can facilitate change?
Thinking Differently about HIV/AIDS explores the limits of mainstream approaches to the HIV/AIDS epidemic and challenges us to develop different solutions, placing particular emphasis on the value of critical social science perspectives. The contributors investigate traditions of inquiry – governmentality studies, institutional ethnography, indigenous knowledges, conversation analysis, actor-network theory, critical ethnography, and others – to determine what these perspectives can bring to HIV/AIDS research, policy, and prevention programming. Engaging with various knowledge frameworks, they examine the role of treatment in the public health response to HIV, the criminalization of HIV, epidemiological and media constructions of the epidemic, HIV non-disclosure, treatment adherence, and other topics.
Thinking Differently about HIV/AIDS book is the first Canadian anthology of critical social science perspectives on HIV/AIDS, demonstrating how and why critical social science is necessary for rethinking research and the course of action required to address the epidemic.
This book will find an audience among scholars and researchers in HIV/AIDS, public health, and epidemiology, and among community workers in HIV/AIDS.
Eric Mykhalovskiy is a professor in the Sociology Department at York University and is internationally recognized for his work on the criminalization of HIV non-disclosure. He is a senior editor of the Canadian Journal of Public Health and has published in a wide range of journals. He is a co-author of Global Public Health Vigilance: Creating a World on Alert and "Heal Thyself": Managing Health Care Reform, among other works, and is a fellow of the Centre for Interdisciplinary Research on AIDS, Yale School of Public Health. Viviane Namaste is a professor at the Simone de Beauvoir Institute, Concordia University. She is the author of Imprimés interdits: La censure des journaux jaunes au Québec, 1955–1975; Oversight: Critical Reflections on Feminist Research and Politics; Sex Change, Social Change: Reflections on Identity, Institutions, and Imperialism; C'était du spectacle! L'histoire des artistes transsexuelles à Montréal, 1955–1985; and Invisible Lives: The Erasure of Transsexual and Transgendered People. She has co-authored several other works and received numerous awards for her scholarship and activism on HIV/AIDS.
Contributors: Barry D. Adam, Jeffrey P. Aguinaldo, Denielle Elliott, Martin French, Mark Gaspar, Daniel Grace, Adrian Guta, Colin Hastings, Randy Jackson, Stuart J. Murray, Jill Owczarzak, Andrew Petroll, Chris Sanders
Related Titles
Critical Suicidology
Transforming Suicide Research and Prevention for the 21st Century
Edited by Jennifer White, Ian Marsh, Michael J. Kral and Jonathan Morris
‹
›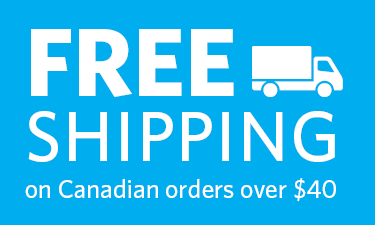 Find what you're looking for...
Publishers Represented
UBC Press is the Canadian agent for several international publishers. Visit our
Publishers Represented
page to learn more.