notes, appendix, bibliography, index
Time and Identity in <I>Ulysses</I> and the <I>Odyssey</I>
University Press of Florida
A comparative study of two classicliterary works, from a specialist in Joyce and Homer
Time and Identity in"Ulysses" and the "Odyssey" offers a unique in-depth comparative study oftwo classic literary works, examiningessential themes such as change, the self, and humans' dependence on andisolation from others. Stephanie Nelson shows that in these texts, both Joyceand Homer address identity by looking at the paradox of time—that people areconstantly changing yet remain the same across the years.
In Nelson's analysis, both Ulyssesand the Odyssey explore dichotomiessuch as the permanence of names and shifting of stories, independence andconnection, and linear and cyclical narrative. Nelson discusses Homer'scontrast of ordinary to mythic time alongside Joyce's contrast of "clocktime"to experienced time. She analyzes the characters Odysseus and Leopold Bloom,alienated from their previous selves; Telemachus and Stephen Dedalus, trappedby the past; and Penelope and Molly Bloom, able to recast time through weaving,storytelling, and memory. These concepts are also explored through Joyce'sradically different narrative styles and Homer's timeless world of the gods.
Nelson's thoroughknowledge of ancient Greece, Joyce, narratology, oral tradition, andtranslation results in a volume that speaks across literary specializations. Thisbook makes the case that Ulysses andthe Odyssey should be read togetherand that each work highlights and clarifies aspects of the other. As Joyce's charactersare portrayed as both flux and fixity, readers will see Homer's hero fight hisway out of myth and back into the constant changes of human existence.
A volume in the Florida James Joyce Series, edited bySebastian D. G. Knowles
"An extraordinary piece of work: ambitious, illuminating, anderudite, exhibiting exceptional elasticity of thought and feeling."—VickiMahaffey, author of Modernist Literature:Challenging Fictions

 "Nelsonengages the reader in re-experiencing the phenomena of these absorbingnarratives and all the narrative issues she treats. Nelson's great craft is inreprising them in such a way that her readers can recall the whole of worksfrom her shrewd alignment of their distinctive parts."—MichaelA. Seidel, author of Epic Geography: James Joyce's "Ulysses"
Stephanie Nelson,associate professor of classical studies at Boston University, is the author ofAristophanes and His Tragic Muse: Comedy, Tragedy and the Polis in 5thCentury Athens.
Find what you're looking for...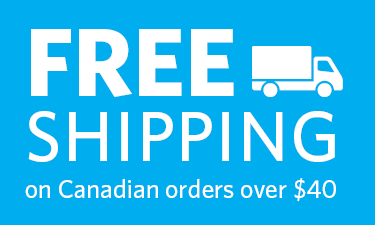 Publishers Represented
UBC Press is the Canadian agent for several international publishers. Visit our
Publishers Represented
page to learn more.