198 illustrations, 170 in colour; map
Tipi
Heritage of the Great Plains
University of Washington Press
The tipi is an iconic symbol of North American Aboriginal culture, recognized throughout the world. Tipi: Heritage of the Great Plains reveals the history and significance of this remarkable architectural form from the 1830s to the present. Ideally suited to a nomadic lifestyle on the Plains, the tipi was the heart of Plains social, religious, and creative traditions. Trade and innovation brought new materials and ways of living to Plains people. As the nomadic way of life gave way to more permanent settlements, the tipi evolved in form but remained central to Plains culture and identity.
The book examines the history and continuing tradition of the tipi by focusing on tribes from three geographical regions: the Blackfeet, Crow, Shoshone, and Northern Cheyenne in the north; the Arapaho and many Sioux groups, including Dakota, Yankton, Yanktonai, Lakota, Húnkpapa, and Oglala, in the Central Plains; and the Pawnee, Osage, Kiowa, Southern Cheyenne, Comanche, and Plains Apache in the south. Included are first-person narratives by Aboriginal people-elders, artists, military veterans, and an architect-that tell of the lasting cultural significance of the tipi within an ongoing process of cultural and artistic interpretation.
The volume is richly illustrated with historic and contemporary photographs and artwork. Art made by women, who were the tipi makers and owners, includes furnishings, clothing, and accessories. Associated with tipi-centered family life, these objects feature intricate beadwork, quill embroidery, and painting. Other artwork relate to the male warrior tradition: tipi liners, traditionally painted by men with their war exploits, as well as other objects associated with warfare and warrior societies. Children's life in the tipi is illustrated by cradles, garments, toys, and games. Works by contemporary Aboriginal artists represent modern interpretations of traditional forms. Dispelling stereotypes of the tipi as a picturesque vestige of the past, Tipi: Heritage of the Great Plains demonstrates how the tipi remains a part of a living culture deeply rooted in tradition.
Contributors: Heywood and Mary Lou Big Day (Crow), Christina E. Burke, Teri Greeves (Kiowa), Barbara A. Hail, Emma I. Hansen (Pawnee), Michael P. Jordan, Dixon Palmer (Kiowa), Lyndreth Palmer (Kiowa), Harvey Pratt (Southern Cheyenne/Arapaho), Bently Spang (Northern Cheyenne), Dennis Sun Rhodes (Arapaho), and Daniel C. Swan.
Nancy B. Rosoff is Andrew W. Mellon Curator of the Arts of the Americas at the Brooklyn Museum. Susan Kennedy Zeller is associate curator of Native American art at the Brooklyn Museum.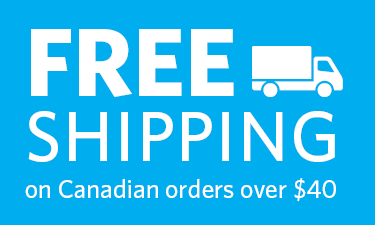 Find what you're looking for...
Publishers Represented
UBC Press is the Canadian agent for several international publishers. Visit our
Publishers Represented
page to learn more.