Touching This Leviathan
Oregon State University Press
Touching This Leviathan asks how we might come to know the unknowable—in this case, whales, animals so large yet so elusive, revealing just a sliver of back, a glimpse of a fluke, or a split-second breach before diving away.
Whale books often sit within disciplinary silos. Touching This Leviathan starts a conversation among them. Drawing on biology, theology, natural history, literature, and writing studies, Peter Wayne Moe offers a deep dive into the alluring and impalpable mysteries of Earth's largest mammal.
Entertaining, thought-provoking, and swimming with intelligence and wit, Touching is Leviathan is creative nonfiction that gestures toward science and literary criticism as it invites readers into the belly of the whale.
Moe's book is an obsessive act of poetry and reclamation out of memory and fact, a referential reverie. It is highly imagined and imaginative, as digressive as Melville's great opus, yet condensed into these few intense pages. It speaks of faith and spirituality and blasphemy and dissent. It is as brilliant on writing as it is on whales: the saying of them, their naming, their presence and absence. Skeletal, pathologised, sensual, mythologised, it lies very close indeed to the whale, to the whaleness of the whale. And like Moby-Dick, I would read it all over again.'
—Philip Hoare, author of The Whale
 
'Touching This Leviathan is one of my favorite pieces of writing that I've read all season. This lyric work yields a map of a singular consciousness—a mind at work that stands in for the minds of many.' —Elena Passarello, author of Animals Strike Curious Poses
 
'Touching This Leviathan is many books at once—a book of fatherhood, a book of faith, a book of teaching, a praxis of rhetoric, a ceto-bibliophile's catalog of whaling arcana, a guide to the allure and disgust of flensing, and the list could easily go on. But this undefinable something is itself part of the book's deep charm, evidence of what it is to live in search of the mysteries one is also next to.'  —Dan Beachy-Quick, author of A Whaler's Dictionary
 
'Touching This Leviathan is both memoir and meditation, exploring what it means to watch and wait for whales, to live inside a whale, to flense a dead whale, to use the word 'whale'. Peter Moe's rich, thoughtful prose veers from personal experiences to history and science while reading like epic poetry.' — Erich Hoyt, Research Fellow, Whale and Dolphin Conservation, and Author, Orca: The Whale Called Killer, Insect Lives, Creatures of the Deep
 
From citizen science to theology, from ecocriticism to writing theory, from biological regionalism to literary criticism, Professor Moe's accomplished interdisciplinary reach matches his firm grasp in this diverse and fascinating book.' —Paul Lindholdt, author of Making Landfall and In Earshot of Water: Notes from the Columbia Plateau
 
In Touching This Leviathan, Peter Moe explores what it means to truly know whales, deftly weaving together literary, biblical, and intimately personal threads into a tapestry that invited me to see the majestic and mysterious creatures I study with new eyes.' —Ryan M. Bebej, biologist and paleontologist, Calvin University
 
'Touching This Leviathan is at once a memoir, an essay on the art of composition, a commonplace book, and a love letter to whales. It is an artful collage in which the whole is greater than the sum of its parts.'
-James K.A. Smith, Image Journal
Peter Wayne Moe is an assistant professor of English and oversees the writing program at Seattle Pacific University, where, in the summer of 2020, he led 158 volunteers in hanging a whale skeleton in the school's science building.
peterwaynemoe.com

 
Find what you're looking for...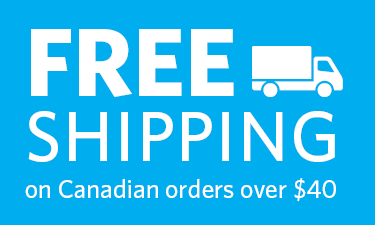 Stay Informed
Receive the latest UBC Press news, including events, catalogues, and announcements.
Publishers Represented
UBC Press is the Canadian agent for several international publishers. Visit our
Publishers Represented
page to learn more.