Tranquil Sitting
A Taoist Journal on Meditation and Chinese Medical Qigong
Jessica Kingsley Publishers
, Singing Dragon
Tranquil Sitting is the Taoist Master Yin Shi Zi's practical guide and inspirational testament to the healing power and spiritual benefits of meditation and Chinese medical Qigong.
The book explores the theory and physiological aspects of meditation and offers practical instruction in traditional meditation techniques. It also documents Yin Shi Zi's personal experiences with meditation, his own self-healing which he attributes to his Taoist practice, and his initiation into the Tibetan tantric practice of opening the crown of the head. Thus giving the reader an idea of the long-term process of meditation practice and the deep healing that can result from it.
Faithfully translated from the Chinese, this is an influential text that belongs on the bookshelves of everyone with an interest in Taoist practice and meditation.
This wonderful book has been very influential in my own practice and I was elated to find that Shifu Hwang and Cheney Crow have completed such a clear translation. Tranquil Sitting provides inspiration for all those who want to practice meditation, but may feel that their life contradicts or obstructs that practice. Yin Shi Zi is deservedly considered one of China's most celebrated meditation practitioners. – Stuart Alve Olson, author of Cultivating the Ch'i
The reader can really better understand the mental and physical phenomena encountered when progressing through meditation. If anyone ever wondered what changes may occur during intense study of meditation, this book helps to provide answers. – Master Tsung Hwa Jou, author of The Dao of Taijiquan and The Tao of Meditation
'[Yin Shi Zi's book] is widely considered to be a modern classic Qigong self-healing book. There are countless individuals who have recovered from all manner of illness and disease by studying and practicing methods from his book'. – From the foreword by Master Zhongxian Wu, lineage holder of four schools of qigong and martial arts, and author of Vital Breath of the Dao, Seeking the Spirit of the Book of Change, Chinese Shamanic Cosmic Orbit Qigong, and Fire Dragon Meridian Qigong
I can wholeheartedly recommend this book as an fascinating record of someone's personal experiences with Taoist and Buddhist meditation methods. In my experience it's rare for someone to go into the level of details about their personal experiences that Yin Shi Zi does. He gives a very precise account of how energy meridians opened for him over a period of time. A lot of valuable lessons can be drawn from his experiences and from his instructions in the first part of the book. – Qigong Healing
Master Yin Shi Zi's book so enthralled me that I read it in a single sitting. His training in classical Chinese medicine and as a professor of physiology enables him to express both his own experiences and his guide to cultivating a practice of these methods in a language easily comprehensible to the modern reader. His book is a wonderful contribution to our understanding of the nature of Taoist/Buddhist yoga, meditation, and inner science. – Glenn H. Mullin, author of Selected Works of the Dalai Lama and Death and Dying
The book itself is not a guide on how to do meditation but - as the title says - a detailed description of the experiences that Yin Shi Zi had through meditation. Not only is it a very interesting read but it is also a point of inspiration in many ways. Yin Shi Zi goes through the many challenges meditation offers. – Path to Wisdom blog
Yin Shi Zi was a Chinese Master who trained in classical Chinese medicine and was a professor of physiology at Kuan-Hua University in Shanghai. For much of his youth he suffered from ill health. He wrote Tranquil Sitting in 1954 at the age of 81. Shifu Hwang is a practicing Taoist of the Chuen Zen School. Master Hwang has devoted his adult life to promoting Taoism and balanced health care. In 1996, he established TaiChi People Herb Co. and more recently he established Immortal Cancer Care Foundation for alternative cancer care education in Bastrop, Texas, where he resides. Cheney Crow lived in England, Spain and France before completing a PhD in Applied Linguistics and teaching at the University of Texas at Austin for twenty years. She continues to serve on doctoral committees at the University of Texas while she pursues a third graduate degree.
Foreword by Master Zhongxian Wu. Foreword by Glenn H. Mullin. About the Translation. Translator's Introduction. A Taoist Journal: On the Theory, Practice, and Benefits of Meditation by Yin Shi Zi. Part I. Preface. 1. The Theory of Tranquil Sitting. 2. The Physiological Features of Meditation. 3. How to Meditate. 4. The Principle of Chih Kuan. 5. The Six Mystical Steps. 6. The Relationship Between Meditation Theory and Practice. Part II. 7. My Experience. 8. My Study and Practice of Tibetan Tantra and Mahamudra. Index.
Find what you're looking for...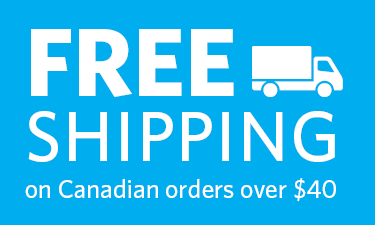 Stay Informed
Receive the latest UBC Press news, including events, catalogues, and announcements.
Publishers Represented
UBC Press is the Canadian agent for several international publishers. Visit our
Publishers Represented
page to learn more.