Transformation by Fire
The Archaeology of Cremation in Cultural Context
The University of Arizona Press
Ash, bone, and memories are all that remains after cremation. Yet for societies and communities, the act of cremation after death is highly symbolic, rich with complex meaning, touching on what it means to be human. In the process of transforming the dead, the family, the community, and society as a whole create and partake in cultural symbolism. Cremation is a key area of archaeological research, but its complexity has been underappreciated and undertheorized. Transformation by Fire offers a fresh assessment of archaeological research on this widespread social practice.

Editors Ian Kuijt, Colin P. Quinn, and Gabriel Cooney's volume examines cremation by documenting the material signatures of cremation events and processes, as well as its transformative impact on social relations and concepts of the body. Indeed, examining why and how people chose to cremate their dead serves as an important means of understanding how people in the past dealt with death, the body, and the social world.

The contributors develop new perspectives on cremation as important mortuary practices and social transformations. Varying attitudes and beliefs on cremation and other forms of burial within the same cultural paradigm help us understand what constitutes the body and what occurs during its fiery transformation. In addition, they explore issues and interpretive perspectives in the archaeological study of cremation within and between different cultural contexts.

The global and comparative perspectives on cremation render the book a unique contribution to the literature of anthropological and mortuary archaeology.
Ian Kuijt is a professor of anthropology at the University of Notre Dame in Indiana. His interests include mortuary analysis, the forager–farmer transition, the ancient Near East, and Irish historical archaeology.

Colin P. Quinn is an anthropological archaeologist, who works at the University of Michigan's Museum of Anthropological Archaeology. His research interests include a global perspective on increasing social complexity and material culture use; his current research focuses on monitoring long-term dynamics in the interaction of mortuary practices, settlement patterns, and metal procurement in Bronze Age Transylvania.
 
Gabriel Cooney is the professor of Celtic archaeology in the School of Archaeology, University College Dublin, Ireland. His research interests focus on Ireland in the wider European context and include early farming societies, particularly prehistoric use of stone and mortuary practices.
Acknowledgments
Introduction: Contextualizing Cremations
Colin P. Quinn, Ian Kuijt, and Gabriel Cooney

Part I. Fire and the Body: Reframing Perspectives on Cremation
1 Perspectives—Complexities of Terminologies and Intellectual Frameworks in Cremation Studies
Colin P. Quinn, Lynne Goldstein, Gabriel Cooney, and Ian Kuijt
Part II. Connecting Treatments of the Body: Cremation and Inhumation as Social Practices
2 Perspectives—Socially Responsible and Culturally Conscious Approaches to Cremations in the New and Old World
Liv Nilsson Stutz and David Hurst Thomas
3 Reconcilable Differences: Cremation, Fragmentation, and Inhumation in Mesolithic and Neolithic Sweden
Åsa M. Larsson and Liv Nilsson Stutz
4 The Temporal and Cultural Contexts of the Enigmatic Cremations from the Yokem Site, Illinois, USA
Mark R. Schurr and Della Collins Cook
5 A Well-Urned Rest: Cremation and Inhumation in Early Anglo-Saxon England
Howard Williams
6 Cremation, Gender, and Concepts of the Self in the British Early Bronze Age
Joanna Brück
Part III. Social Impact of Cremation: Transformation, Movement, and the Body
7 Perspectives—Reflections on the Visibility of Cremation as a Physical Event
Liv Nilsson Stutz and Ian Kuijt
8 Pathways to Personhood: Cremation as a Social Practice Among the Tucson Basin Hohokam
Jessica I. Cerezo-Román
9 Re/turn: Cremation, Movement, and Re-collection in the Early Bronze Age of Denmark
Tim Flohr Sørensen
10 The Role of Cremation in Mortuary Practice in the Irish Neolithic
Gabriel Cooney
11 Transformation and Metaphors: Thoughts on Cremation Practices in the Precontact Midwestern United States
Lynne Goldstein and Katy Meyers
Part IV. Reassembling the Pieces: Future Directions
12 Reflections—Techniques, Potential, and Challenges of Cremations
Mark R. Schurr
13 Future Directions for the Archaeology of Cremation
Jessica I. Cerezo-Román and Howard Williams

References Cited
Contributors
Index
Find what you're looking for...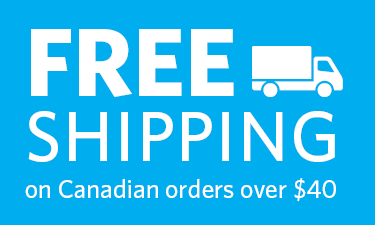 Stay Informed
Receive the latest UBC Press news, including events, catalogues, and announcements.
Publishers Represented
UBC Press is the Canadian agent for several international publishers. Visit our
Publishers Represented
page to learn more.