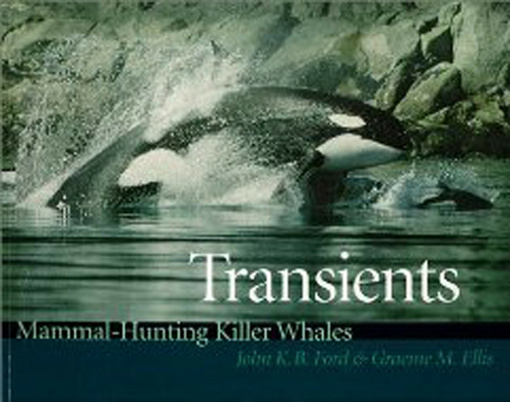 Transients
Mammal-Hunting Killer Whales of B.C., Washington State, and Southeast Alaska
Killer Whales are found in all oceans of the world, but nowhere arethey better known than in the coastal waters of British Columbia,Washington, and southeastern Alaska. Twenty-five years of study in thisregion have yielded many surprising discoveries about the naturalhistory of this species. One of the most remarkable is that twogenetically distinct forms of killer whales reside in these waters.These whales do not associate and each leads a completely differentlifestyle: residents specialize on a diet of salmon and other fishes,while transients are hunter of seals, sea lions, porpoises, and evenlarge whales.
This book focuses on transient killer whales. Enigmatic and elusive,these mammal-hunting whales are difficult animals to study. They travelin small groups, often moving unpredictably, which makes them lessconspicuous than the larger resident pods. For these and other reasons,our understanding of the life history and ecology of transient killerwhales has lagged behind that of residents.
Transients contains the latest information on the naturalhistory of transient killer whales, including their feeding habits,social lives, and distribution patterns. The catalogue section containsphotographs of and notes on over 200 individual whales. Numeroussidebars contain interesting observations on encounters with transientsas well as information on how and where to best watch them.
A major contribution has been made to understand the magical world of B.C.'s killer whales with the release of this book ... offers a scholarly yet readable account of their behaviour and habits. The book captures their distinct way of life.
Beautifully illustrated, this book contains the latest information on the natural history of transient killer whales and how and where to watch them.
John K.B. Ford is former head of marine mammalresearch at the Vancouver Aquarium Marine Science Centre and an adjunctprofessor in the Department of Zoology and the Marine Mammal ResearchUnit at the University of British Columbia. He is currently marinemammal biologist at the Pacific Biological Station, Nanaimo, B.C.Graeme M. Ellis is a marine mammal technician at thePacific Biological Station, Department of Fisheries and Oceans,Nanaimo, B.C. Both authors, along with Kenneth C. Balcomb, wroteKiller Whales, published in 1995 by UBC Press.
Preface and Acknowledgments
Natural History of Transient Killer Whales
Population Identity, Range and Size
Seasonal and Annual Distribution
Feeding Habits
Social Structure
Vocal Behaviour and Dialects
Population Parameters
Watching Transient Killer Whales
Transient Activities and Behaviours
Where to find transients
Watching transients without disturbing them
Catalogue of Transient Killer Whales
Determining Community Membership
The Naming System
Catalogue composition and organization
Sex and Year of Birth
Find what you're looking for...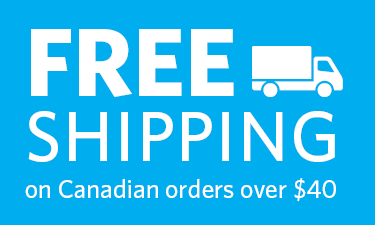 Stay Informed
Receive the latest UBC Press news, including events, catalogues, and announcements.
Publishers Represented
UBC Press is the Canadian agent for several international publishers. Visit our
Publishers Represented
page to learn more.