$42.95

Back Order
Ships in 4-8 weeks.
GO TO CART
Transition and Change in the Lives of People with Intellectual Disabilities
Jessica Kingsley Publishers
One claim made for the policy of care in the community was that it would rescue people with intellectual disabilities from social marginality. To what extent has this promise been fulfilled and their lives transformed? David May presents the lives of people from this group as a series of transitions and offers us a view of the world that is as complex and changeable as any other. Each section covers a different aspect of choice, opportunity and transition on the lifepath, for example,* moving from home to school* leaving school* employment* living independently and* growing oldThe contributors have extensive research experience in the field of intellectual disabilities and provide a comprehensive review of this research, drawing out the implications for policy and practice. This book will be an invaluable resource for professionals and carers working with those with intellectual disabilities, as well as their families.
'An interesting and highly informative book, not only for portraying pros and cons integral to transition stages throughout life but, more importantly, including the insights of people with intellectual disabilities into aspects of their lives.'- International Journal of Disability, Development and Education'This well-presented book is very readable, with good discussions on the range of issues associated with enabling intellectually disabled people to lead fulfilling lives, with access to opportunities taken for granted by the general population. There is good reflection on the changes in attitudes towards this group of people over the past 20 years... The book is a worthy addition to the department bookshelf and a useful source of inspiration to readers.'- British Journal of Occupational Therapy'This book is number 38 in the research highlights in Social Work series, however it would be of immense value to professional staff in any learning disability service, whether it be health, social services, education or the voluntary sector. It covers both children and adults. It is primarily an academic textbook, but it is an easier read than many. Hence it could also be selectively recommended to non-professional staff and carers. The book has wide application but would be particularly useful for those engaged in future study, research, training or service management provision and development.- Royal College of Speech & Language Therapy Bulletin'This book examines the claims made by the advocates of the policy of care in the community that it would enable people with intellectual disabilities to join mainstream society. David May has done an excellent job in drawing together a number of people who have carried out recent and relevant research into the life course of people with intellectual disabilities. The book should be required reading for all those who currently work, and intend to work with, children and adults with intellectual disabilities. It provides an easily digested account of the life course of people with intellectual disabilities.'- British Journal of Social Work'David May brings together the work of several British universities under the direction of Professor Joyce Lishman. The premise is that with the closure of long-stay hospitals, people with intellectual disabilities should have more opportunity to experience the same life change as others... Worth purchasing alone for its insight into carers' issues, it also brings together many complex issues and areas of ideological change. While we have come a long way, there is still a great deal to done, particularly in co-ordinating multi-agency service plans.'- Rostrum'A useful contribution to literature of learning difficulties. It draws together a range of issues concerning transition and change in the lifecourse and provides an accessible overview of recent research in this field. it would therefore be of general interest, as an introductory text, to those working with people with learning difficulties in a variety of health, social and community settings.'- Community Care
David May is senior lecturer in sociology in the University of Dundee, where he teaches both medical and social work students. He has in the past carried out research in delinquency, the organization of juvenile justice, nursing and mental illness, but in recent years he has focused on intellectual disability, with special reference to adolescence and emerging adulthood. He was co-editor with the late Gordon Horobin, of an earlier volume in this series Living with Mental Handicap.
1. Editorial. David May. 2. Transition and Change in the Lives of Families with a Young Disabled Child: The Early Years, Carol Robinson, Norah Fry Research Centre, University of Bristol. 3. Individuals with Learning Difficulties in the School Context, George O.B. Thomson, Professor of Educational Psychology, University of Edinburgh. 4. Negotiating Adolescence, Billie Shepperdson, Nuffield Community Care Studies Unit, University of Leicester. 5. Becoming Adult: School-leaving, Jobs and the Transition to Adult Life, David May, Department of Social Work and Psychiatry, University of Dundee. 6. Programming Adulthood: Intellectual Disability and Adult Services, Murray K. Simpson, Lecturer in Social Work, Department of Social Work, University of Dundee. 7. Marriage and Parenting, David May and Murray K. Simpson. 8. Rights of Passage: Life Course Transitions for Women with Intellectual Disabilities, Patricia Noonan Walsh, Department of Pyschology and Centre for the Study of Developmental Disabilities, National University of Ireland, Dublin. 9. Bringing Lives into Focus: The Disabled Person's Perspective, Dorothy Atkinson, School of Health and Social Welfare, The Open University. 10. Older Family Carers: Challenges, Coping Strategies and Support, Gordon Grant, Professor in Cognitive Disability, School of Nursing and Midwifery, University of Sheffield. 11. Stability and Change in the Later Years: The Impact of Service Provision on Older People with Intellectual Disabilities, James Hogg, White Top Research Unit, University of Dundee and Loretto Lambe, Profound and Multiple Impairment Service, University of Dundee. References. Index.
Find what you're looking for...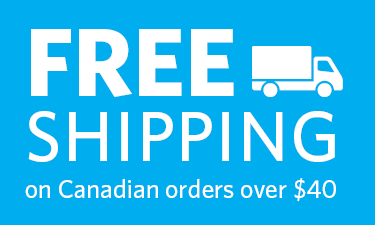 Stay Informed
Receive the latest UBC Press news, including events, catalogues, and announcements.
Publishers Represented
UBC Press is the Canadian agent for several international publishers. Visit our
Publishers Represented
page to learn more.