Transversal
Poems
The University of Arizona Press
Transversal
takes a  disruptive approach to poetic translation, opening up alternative ways of reading as poems get translated or transcreated into entirely new pieces. In this collection, Urayoán Noel masterfully examines his native Puerto Rico and the broader Caribbean as sites of transversal poetics and politics.
Featuring Noel's bilingual playfulness, intellect, and irreverent political imagination,
Transversal
contains personal reflections on love, desire, and loss filtered through a queer approach to form, expanding upon Noel's experiments with self-translation in his celebrated collection
Buzzing Hemisphere/Rumor Hemisférico.
This collection explores walking poems improvised on a smartphone, as well as remixed classical and experimental forms. Poems are presented in interlocking bilingual versions that complicate the relationship between translation and original, and between English and Spanish as languages of empire and popular struggle. The book creatively examines translation and its simultaneous urgency and impossibility in a time of global crisis.
Transversal
seeks to disrupt standard English and Spanish, and it celebrates the nonequivalence between languages. Inspired by Caribbean poet and philosopher Édouard Glissant, the collection celebrates Caribbean practices of creolization as maximalist, people-centered, affect-loaded responses to the top-down violence of austerity politics. This groundbreaking, modular approach to poetic translation opens up alternative ways of reading in any language
.
[Transversal] pairs the formal inventiveness Noel established in earlier books with a virtuosic intellectual vocabulary that subjects contemporary, cross-cultural landscapes to incisive scrutiny. One key location is Puerto Rico, named directly in the opening poems and reappearing throughout the book. But as 'Uptown Villanelle' and other poems soon show, Transversal is also a book of and for the metropolis, taking readers through greater New York and beyond.'—Chicago Review

'Transversal is what would happen if Mallarmé and Sarduy met cruising on Crane's Brooklyn Bridge; if Pietri and Delany had gone to the march and talked shit about every colonizer; if poems as constellations met poems as remakes, and disidentifications were also counteridentifications; and if every classroom were in itself three places: a stage, a cipher, and a living room. I read this book many times. The first was moving between languages. The second, in English. La tercera, en español. The fourth, somewhere scattered. Never in that order. In fact, in fact, if language could do everything I ever wanted it to do and then some, it would be this here book. I mean. This. Read it, if you can, and if you can't, read it too.'—Raquel Salas Rivera, author of x/ex/exis, 2018 Ambroggio Prize

'Urayoán Noel is one of the most innovative poets writing today. This book transgresses the lines of translation and transcreation, while also transversing the coordinates of the translingual and the transhemispheric. Throughout, Noel interweaves languages (English, Spanish, and Spanglish) and poetic forms (both traditional and improvisational) to express an archipelagic relationality, a stateless sovereignty, and a queer Boricua imaginary. Ultimately, he shows us how the 'transversal is the light that binds us transversal es la luz que nos une.''—Craig Santos Perez, author of Habitat Threshold

'These masterful poems advance along tracks that sometimes run parallel, sometimes overlap, sometimes intersect, all the while creating a third thing, the unwritten but still somehow read poem that exists between and across two languages, cutting, indeed, a transversal line. Este brujo cruza mi lectura con palavers y palabras hasta que me desenlazo de blanqueamiento y me encuentro de nuevo at 'the limits of language.' There 'We're millions and so are you' already whispering an italics inside you, lujo—austerity—embrujo—augury—desdibujo—apogee.'—Farid Matuk, author of The Real Horse

'Urayoán understands the importance of his poetry being accessible. He understands that art is for everyone, and so he communicates with everyone. For him, all the dimensions of words are indispensable and therefore phonetics become visible in his stanzas. He respects words not in a professorial way but rather in the same way one respects the standing of an old-school bichote who's still alive. Language is not a barrier but an imaginary border that serves as a tool to fatten up the arguments of his words. In life one has to move, one has to walk even when there's a more comfortable way to get somewhere else, to other paths, and if I were to cross over one day, I would do so with this book. The transversal is as necessary as growth.'—Residente, recording artist and filmmaker



 
Urayoán Noel is a Puerto Rican poet, performer, translator, and critic living in the Bronx, New York. He is an associate professor in the Departments of English and Spanish and Portuguese at New York University.
Find what you're looking for...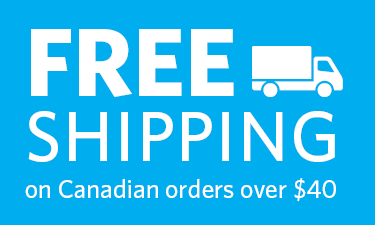 Stay Informed
Receive the latest UBC Press news, including events, catalogues, and announcements.
Publishers Represented
UBC Press is the Canadian agent for several international publishers. Visit our
Publishers Represented
page to learn more.