Tribal Water Rights
Essays in Contemporary Law, Policy, and Economics
The University of Arizona Press
The settlement of Indian water rights cases remains one of the thorniest legal issues in this country, particularly in the West. In a previous book, Negotiating Tribal Water Rights, Colby, Thorson, and Britton presented a general overview of the processes involved in settling such cases; this volume provides more in-depth treatment of the many complex issues that arise in negotiating and implementing Indian water rights settlements.
Tribal Water Rights brings together practicing attorneys and leading scholars in the fields of law, economics, public policy, and conflict resolution to examine issues that continue to confront the settlement of tribal claims. With coverage ranging from the differences between surface water and groundwater disputes to the distinctive nature of Pueblo claims, and from allotment-related problems to the effects of the Endangered Species Act on water conflicts, the book presents the legal aspects of tribal water rights and negotiations along with historical perspectives on their evolution.
This volume provides excellent resources for a wide range of academic and professional fields.
Sarah Britton, a graduate of the University of Arizona College of Law, is an attorney with the Public Defender in Sacramento. Bonnie G. Colby is Professor of Agricultural and Resource Economics at the University of Arizona and coauthor of Water Markets in Theory and Practice.
List of Abbreviations
Acknowledgments
Introduction John E. Thorson, Sarah Britton, and Bonnie G. Colby
PART ONE State-Tribal-Federal Relations
1 Tribal Sovereignty and Intergovernmental Cooperation / Rebecca Tsosie
SIDEBAR 1.1 Federal Sovereign Immunity and the McCarran Amendment / Sarah Britton
SIDEBAR 1.2 Coeur d'Alene / Sarah Britton
2 Tribal Jurisdiction over Water Quality / Beth Wolfsong
PART TWO Quantification
3 The Arizona Homeland Standard Measure of Indian Water Rights / Barbara A. Cosens
4 The Special Case of Pueblos / Sarah Britton
SIDEBAR 4.1 The Pueblo Lands Act
5 Groundwater, Tribal Rights, and Settlements / Sarah Britton
6 Allotment Water Rights Ramsey Kropf
SIDEBAR 6.1 After-Acquired Trust Lands / Sarah Britton
7 The Effects of Non-Indian Development on Indian Water Rights / Jerilyn Decoteau
SIDEBAR 7.1 The ESA and Tribal Water Conflicts / Sarah Britton
SIDEBAR 7.2 Vollmann Report / Sarah Britton

PART THREE Settlement
8 Negotiating Indian Water Rights Settlements / Michael C. Nelson
9 Reassessing Klamath / Lucy Moore and Steve Snyder
10 Filling the Gaps in Western and Federal Water Law / Barbara A. Cosens
11 What Makes Water Settlements Successful? /  Bonnie G. Colby
SIDEBAR 11.1 Net Present Values and Benefit Cost Ratios / Bonnie G. Colby
PART FOUR Management
12 Tribal Water Codes / Cabell Breckenridge
SIDEBAR 12.1 Department of the Interior's Moratorium on Approval of Tribal Water Codes / Cabell Breckenridge
13 Tribal Management of Hydropower Facilities / Clayton Matt
14 The Significance of the Indian Water Rights Settlement Movement / John E. Thorson, Sarah Britton, and Bonnie G. Colby
Notes
Bibliography
Contributors
Index
Find what you're looking for...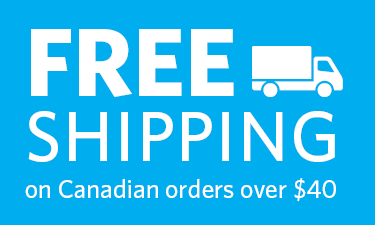 Publishers Represented
UBC Press is the Canadian agent for several international publishers. Visit our
Publishers Represented
page to learn more.