Trustees at Work
Financial Pressures, Emotional Labour, and Canadian Bankruptcy Law
Mortgages, student loans, credit cards: debt is a ubiquitous component of daily life in Canada. But our attitudes toward debt, and the people who incur it, are complex.
Trustees at Work explores the role of bankruptcy trustees in determining who qualifies as a deserving debtor under Canadian personal bankruptcy law. When debt becomes unmanageable, the bankruptcy and insolvency system provides relief – though not to everyone. The architects of the system have restricted access to this benefit by developing methods to distinguish deserving from undeserving debtors. The idea of a deserving debtor is reflected in the law governing the bankruptcy and insolvency system, which seeks to provide debt relief to the deserving while withholding it from the undeserving. In practice, however, trustees tasked with administering bankruptcies focus largely on how cooperative debtors are during the legal process in making their determinations of deservedness. Using insights from the sociology of emotion, Anna Jane Samis Lund reveals how carrying out emotional labour shapes an insolvency professional's assessments of a debtor's deservingness.
Trustees at Work also includes interviews and statistical data that update and expand the research on insolvency professionals. Ultimately, it shows how insolvency trustees' conceptions of a deserving debtor are shaped by the financial, legal, and emotional contexts in which they work.
Scholars and students of law, business, economics, and sociology (especially of emotion in the workplace) will find valuable insights in this book, as will lawyers, judges, and trustees working in the field of insolvency.
Trustees at Work is the first book to weave trustee interviews into a compelling narrative about the decision-making process of trustees in bankruptcy. In assessing trustees' work, the book provides a fascinating account of the bankruptcy discharge process.
An imaginative, groundbreaking study of Canadian bankruptcy law and professional decision making in action. Anna Lund harnesses a sophisticated understanding of social psychology to provide an insightful and profound analysis of the complex relationship between bankruptcy professionals and debtors.
Anna Jane Samis Lund is an assistant professor in the Faculty of Law at the University of Alberta. Her work has appeared in the Canadian Business Law Journal, the Annual Review of Insolvency Law, and the Alberta Law Review, among other publications. A member of the Law Society of Alberta, Dr. Lund continues to practice on a pro-bono basis through the Edmonton Community Legal Centre and Pro Bono Law Alberta's Court of Queen's Bench Amicus Program.
Introduction: The Stories We Tell about Bankruptcy Law
1 Bankruptcy in the Books: A Doctrinal Account of Personal Bankruptcy Law
2 Becoming and Being an Insolvency Trustee
3 Trustee Economicus: A Financial Account of Personal Bankruptcy Law
4 Emotions at Work
5 Once More, with Feeling: An Emotional Account of Personal Bankruptcy Law
Conclusion: Feeling Our Way into New Stories
Glossary of Insolvency Law Terms; Notes; Selected Bibliography; Index
Related Titles
Debt and Federalism
Landmark Cases in Canadian Bankruptcy and Insolvency Law, 1894-1937
‹
›
Find what you're looking for...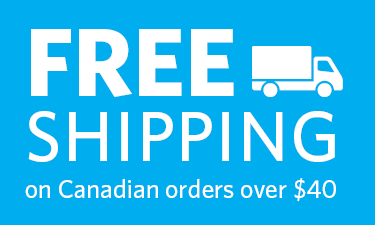 Publishers Represented
UBC Press is the Canadian agent for several international publishers. Visit our
Publishers Represented
page to learn more.