Twana Narratives
Native Historical Accounts of a Coast Salish Culture
The Twana speech community of Coast Salish Indians lived, before 1860, in nine villages in western Washington. Twana Narratives presents first-person, insider accounts of Twana history, society, and religion, as told by natives Frank and Henry Allen to anthropologist William Elmendorf between 1934 and 1940. The Allens were born in the Hood Canal area in the mid-nineteenth century and were fluent in both English and Twana. The vigorous language of the eighty narratives, while predominantly in English, is freely interspersed with key native terms denoting personal names, genealogical connections, and spirit powers and rituals. The texts, unique for the region and the period, reveal a strong sense of the local diversity within the larger Salish area and of the intricate interrelationships between village communities.
Elmendorf encouraged his informants to select and discuss at length topics and events of interest to themselves, rather than respond to directed questioning. They were responsible for narrative emphases and for the expression of opinions and value judgements regarding reported events and activities. Elmendorf offers background information on the narrators themselves and notes the circumstances preceding their discussions. He suggests a chronology of datable events reported and discusses a history-myth continuum. To facilitate ethnographic analysis and cross-referencing, he groups the narratives within seven topical categories: movements and contacts (including origins of the Duhlelap Twana, missionaries, intervillage relations, and the Shakers); classes and class functions (including slaves, potlatches, and secret societies); society and the individual (including marriage, names, menstrual observances, and burial); war, feud, and murder; spirit power (including bodily possession and inherited power); shamans; and souls, magic, and ritual (including soul loss, love magic, and hate magic).
With these narratives in hand, it is possible to compare their emphases, representing the culture as recalled by participants, with the published accounts of outside analysts. This confrontation and comparison of two patterns – the natives' own ethnography and that of nonparticipant anthropologists – may afford new perspectives on participants' expression of cultural views. Elmendorf's skillful presentation of the material will make Twana Narratives an essential sourcebook for students of Northwest Coast ethnography.
The book is an invaluable source of knowledge about Twana culture and society, and a document testifying to the knowledge and skill of those Skokomish Twana historians who were William Elmendorf's teachers.
William W. Elmendorf, professor emeritus of anthropology at the University of Wisconsin, is author of the classic ethnographic study The Structure of Twana Culture. He is currently a research associate at the University of California at Davis.
Find what you're looking for...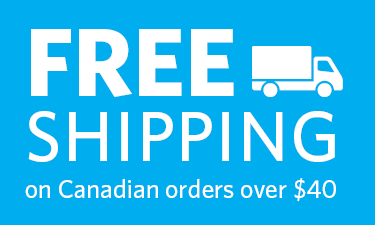 Publishers Represented
UBC Press is the Canadian agent for several international publishers. Visit our
Publishers Represented
page to learn more.