$150.00

Back Order
Ships in 4-6 weeks.
GO TO CART
Twelve-Cent Archie
New edition with full color illustrations
For over seventy-five years, Archie and the gang at Riverdale High have been America's most iconic teenagers, delighting generations of readers with their never-ending exploits. But despite their ubiquity, Archie comics have been relatively ignored by scholars—until now.

Twelve-Cent Archie is not only the first scholarly study of the Archie comic, it is an innovative creative work in its own right. Inspired by Archie's own concise storytelling format, renowned comics scholar Bart Beaty divides the book into a hundred short chapters, each devoted to a different aspect of the Archie comics. Fans of the comics will be thrilled to read in-depth examinations of their favorite characters and motifs, including individual chapters devoted to Jughead's hat and Archie's sweater-vest. But the book also has plenty to interest newcomers to Riverdale, as it recounts the behind-the-scenes history of the comics and analyzes how Archie helped shape our images of the American teenager.

As he employs a wide range of theoretical and methodological approaches, Beaty reveals that the Archie comics themselves were far more eclectic, creative, and self-aware than most critics recognize. Equally comfortable considering everything from the representation of racial diversity to the semiotics of Veronica's haircut, Twelve-Cent Archie gives a fresh appreciation for America's most endearing group of teenagers.
Archie gets, at last, academic and theoretical consideration in Bart Beaty's wildly readable Twelve-Cent Archie.
Fascinating
Whether you're interested in the differences between Harry Lucey's Archie and Bob Montana's, or simply haunted by the signifying structure that is Betty Cooper's ponytail, there's something here for everyone who's ever read an Archie comic.
Funny, insightful, and perfectly paced, this is a highly enjoyable volume of criticism, one that would be equally at home in the ivory tower or by the porcelain throne.
For readers interested in the history and form of comics as art, Beaty offers analyses of visual humour, borderless panels and the central authors and illustrators of this era. Twelve-Cent Archie will satisfy cultural critics, Archie fans and comics fans more broadly ... This book is as fun and satisfying as reading an Archie digest.
In its analytical vignettes on such a wide variety of topics, Twelve-Cent Archie attempts - and succeeds - not in ending our questions about Archie, but in showing us how many more questions we ought to be asking.
exciting and often deeply funny
BART BEATY is a professor at the University of Calgary, where he heads the department of English. He has written several books, including Fredric Wertham and Critique of Mass Culture, Unpopular Culture: Transforming the European Comic Book in the 1990s, and Comics Versus Art.
Related Titles
Comics Studies
A Guidebook
Edited by Charles Hatfield and Bart Beaty
Hot Pants and Spandex Suits
Gender Representation in American Superhero Comic Books
Dreaming the Graphic Novel
The Novelization of Comics
‹
›
Find what you're looking for...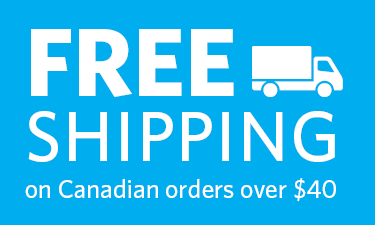 Publishers Represented
UBC Press is the Canadian agent for several international publishers. Visit our
Publishers Represented
page to learn more.