Uncharted Terrains
New Directions in Border Research Methodology, Ethics, and Practice
The University of Arizona Press
"We must secure our borders" has become an increasingly common refrain in the United States since 2001. Most of the "securing" has focused on the US–Mexico border. In the process, immigrants have become stigmatized, if not criminalized. This has had significant implications for social scientists who study the lives and needs of immigrants, as well as the effectiveness of programs and policies designed to help them. In this groundbreaking book, researchers describe their experiences in conducting field research along the southern US border and draw larger conclusions about the challenges of contemporary border research.
 
Each chapter raises methodological and ethical questions relevant to conducting research in transnational contexts, which can frequently be unpredictable or even volatile. The volume addresses the central question of  how can scholars work with vulnerable migrant populations along the perilous US–Mexico border and maintain ethical and methodological standards, while also providing useful knowledge to stakeholders? Not only may immigrants be afraid to provide information that could be incriminating, but researchers may also be reluctant to allow their findings to become the basis of harsher law enforcement, unjustly penalize the subjects of their research, and inhibit the formulation of humane and effective immigration policy based on scholarly research.

All of these concerns, which are perfectly legitimate from the social scientists' point of view, can put researchers into conflict with legal authorities. Contributors acknowledge their quandaries and explain how they have dealt with them. They use specific topics—reproductive health issues and sexually transmitted diseases among immigrant women, a study of undocumented business owners, and the administration of the Mexican Household Survey in Phoenix, among others—to outline research methodology that will be useful for generations of border researchers.
Anna Ochoa O'Leary is an assistant professor of Mexican American studies at the University of Arizona, where she co-directs the Binational Migration Institute. She is the editor of Chicano Studies: The Discipline and the Journey and of Undocumented Immigrants in the United States Today: An Encyclopedia of Their Experience. Colin M. Deeds is the assistant director of the Center for Latin American studies at the University of Arizona. He is also the director of graduate studies at the Center. Scott Whiteford is a professor of Latin American studies at the University of Arizona. He is co-editor of Globalization, Water, & Health: Resource Management in Times of Scarcity, Managing a Sacred Gift: Changing Water Management Strategies in Mexico, and Seguridad, Agua y Desarrollo: El Futuro de la Frontera México-Estados Unidos.
Contents
Preface
Introduction
Anna Ochoa O'Leary, Colin Deeds, and Scott Whiteford

Part I: The Big Picture

1. Vulnerable Immigrant "Subjects": Definitions, Dilemmas, Disparate Power, and Desired Benefits
Jessie K. Finch and Celestino Fernández (UA)

2. The Good, the Bad, and the Ugly: Border Research Collaboration
Kathleen Staudt (UTEP)

3. Ethical Dilemmas in Immigration Policy Research
Judith Gans (UA)

Part II: The Border as an Unstable Place

4. On Shifting Ground: Ethical and Methodological Conundrums of Ethnographic Border Research under Changing Security Paradigms and Policies
Rocío Magaña (Rutgers)

5. Methodological Challenges and Ethical Concerns of Researching Marginalized and Vulnerable Populations: Evidence from Firsthand Experiences of Working with Undocumented Migrants.
Daniel E. Martínez, Jeremy Slack, and Prescott Vandervoet (UA)

6. Entre Los Mafiosos y La Chota: Ethnography, Drug trafficking and Policing in the South Texas-Mexico Borderlands
Santiago Guerra (UT- Austin)

7. Shaping Public Opinion on Migration in Mexico: The Challenges of Gathering and Proving Information for the National News Media
Manuel Chavez (Michigan State), Scott Whiteford (UA) and Silvia Nuñez (UNAM)

Part III: Fieldwork among Entrapped Communities

8. Researching Women's Vulnerability and Agency to Sexually Transmitted Diseases During Migration through Altar, Sonora: Methodological and Ethical Reflections
Katherine Careaga (COLSON)

9. Reflections on Methodological Challenges in a Study of Immigrant Women and Reproductive Health in the U.S.-Mexico Border Region
Anna Ochoa O'Leary (UA), Gloria Ciria Valdez Gardea (COLSON), and Azucena Sanchez (UA)

10. Women, migrants, undocumented business owners. Methodological strategies in field work with vulnerable populations
Erika Montoya (Universidad Autónoma de Sinaloa)

11. Research On Oppressed Communities
Pat Rubio Goldsmith (Texas A&M)

Part IV: A Fence on its Side is a Bridge

12. Methodological and ethical implications in the design and application of the Mexican Household Survey in Phoenix, Arizona (EHMPA 2007)
Blas Valenzuela Camacho (Universidad Autónoma de Sinaloa)

13. Lessons for Border Research: The Border Contraceptive Access Study
Jon Amastae, et al. (UTEP), Michele Shedlin (New York University), Kari White (University of Alabama at Birmingham), Kristine Hopkins (University of Texas at Austin), Daniel A. Grossman (Ibis Reproductive Health), and Joseph E. Potter (University of Texas at Austin)

14. Social Research and Reflective Practice in Bi-national Contexts: Learning from Cross-Cultural Collaboration
Jack Corbett (Portland State University) and Elsa Cruz Martínez (Secretaria de Salubridad, Mexico)

15. Conclusion
Find what you're looking for...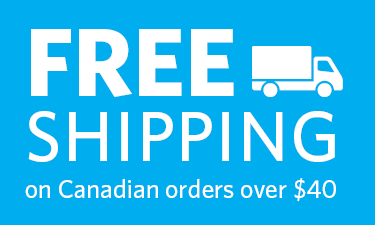 Stay Informed
Receive the latest UBC Press news, including events, catalogues, and announcements.
Publishers Represented
UBC Press is the Canadian agent for several international publishers. Visit our
Publishers Represented
page to learn more.