Understanding Care Homes
A Research and Development Perspective
Jessica Kingsley Publishers
Improving the quality of life for older adults living in long term care settings is recognised as an increasingly important issue.Understanding Care Homes draws together a range of research and development initiatives that emphasise the importance of partnership working, and of enabling older people and their families to maintain the highest quality of life. The book is divided into three sections, each investigating how research and development can be undertaken to provide better care for the individual resident and their family, to enhance care at the organisational level and to develop the care home's relationships within the wider community. By addressing the concerns of residents and their families as well as those of carers and home managers, this book identifies how the generation of new knowledge through research can bring about real changes in care provision.This collection of papers will be an invaluable resource for students, care staff, care home managers, inspectors, lecturers and policy makers.
'The book shows how a commitment ot improve the care-home experience for residents, relatives, professional carers and providers can lead to innovative and exploratory projects, which in themselves could feed into policy and practice.'- The Journal of Ageing & Society'From wider community involvement to concerns of residents and staff managers alike, Understanding Care Homes ties care home routines and perspectives into a bigger picture, making this a 'must' for any health library.'- The Midwest Book Review'This book is a useful resource, featuring essays and research outcomes on improving the quality of care in care homes. It looks at the impact of care provision at organisational level on individuals and carers, and how care homes relate to the wider community.'- Nursing Standard'An excellent and stimulating collection of papers which will be available as part of a debate about the future of care homes which is so very much needed in the U.K and beyond today.'- Leveson Centre Newsletter'This is a very interesting book of varied research into care homes, most of it carried out by people who researched with staff and residents, and thereby aimed to effect practical change. Most care home managers will find this book has plenty of ideas and insights to offer.'- Caring Times
Katherine Froggatt trained as a nurse and worked in care for older people before moving into research. She is currently a Senior Lecturer at Lancaster University, where she works at the International Observatory on End of Life Care leading a programme of research around older people and supportive and palliative care as part of the Cancer Experiences Collaborative. Sue Davies has more than 20 years of experience as a nurse and health visitor, working predominantly in care of older people. She was Senior Nurse in an Elderly Services Unit in London before moving into higher education. She is an Honorary Reader at the University of Sheffield. Her research interests focus on the needs of older people and family caregivers in continuing care settings and preparation for working with older people. Julienne Meyer is a registered nurse and qualified teacher who leads the Care for Older People Research and Development programme at City University, London. She is also Director for the My Home Life programme, an initiative led by Help the Aged in collaboration with the National Care Forum and City University to promote quality of life for those living, dying, visiting and working in care homes for older people. She holds an Adjunct Professorship at the University of South Australia.
1.Research and Development in Care Homes: Sue Davies, Katherine Froggatt and Julienne Meyer, University College London, Lancaster University and City University London. 2. Developing Person-Centred Care in an NHS Continuing Care Setting. Cathy Ashburner, Julienne Meyer and Angela Cotter, City University. 3. Action Research in Care Homes to Improve Care Planning for People with Dementia. David Stanley, Northumbria University. 4. The Use of Narrative in Developing Relationships in Care Homes. Christine Brown-Wilson, Glenda Cook and Denise Forte, University of Sheffield, Northumbria University and Kingston University. 5. Older People with Learning Disabilities: A Quality Initiative in Caring. Robert Jenkins. 6.The Living Edge: Connection to Nature for People with Dementia in Residential Care. Garuth Chalfont, University of Sheffield. 7. Establishing `Friends of Care Home' Groups. Sheila Furness and Bren Torry, University of Bradford. 8. The Importance of Staff Support in the Provision of Emotionally Sensitive Care. Cheryl Holman and Keith Crowhurst, City University, Tower Hamlets Primary Care Trust. 9. Changing Cultures: Partnership Working through a Care Home Learning Network Tina Fear, University of West England. 10. Collaborating with Primary Care: Promoting Shared Working between District Nurses and Care Home Staff. Claire Goodman, Sue Davies, Stephen Leyshon, Mandy Fader, Chris Norton, Heather Gage and Jackie Morris, University of London. 11. Making It Work: A Model for Research and Development in Care Homes. Jan Dewing. 12. Reflections on the Way Forward. Sue Davies, Katherine Froggatt and Julienne Meyer. References. Index.
Find what you're looking for...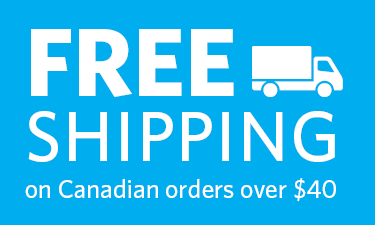 Publishers Represented
UBC Press is the Canadian agent for several international publishers. Visit our
Publishers Represented
page to learn more.