$75.00

Back Order
Ships in 4-6 weeks.
GO TO CART
United States–Latin American Relations, 1850–1903
Establishing a Relationship
University of Alabama Press
During the second half of the 19th century several forces in the United States, Latin America, and Europe converged to set the stage for the establishment of a more permanent relationship between the United States and Latin America. The key factors--security, economics, and modernization--created both commonalities and conflicts between and among regions. In this volume, scholars examine not only the domestic but also the geopolitical forces that encouraged and guided development of diplomatic relations in this rapidly changing period.
As the contributors note, by the end of the century, economic interests dominated the relationship that eventually developed. This period saw the building of a string of U.S. naval bases in Latin America and the Caribbean, the rapid industrialization of the United States and the development of a substantial export market, the entrance of many U.S. entrepreneurs into Latin American countries, and the first two inter-American conferences. By the century's end, the United States appeared as the dominant partner in the relationship, a perception that earned it the "imperialist" label.
This volume untangles this complex relationship by examining U.S. relations with Mexico, Cuba, Colombia, Central America, Peru, Argentina, Chile, Brazil, Uruguay, and Paraguay from the perspective of both the United States and the individual Latin American countries.
A companion volume to United States-Latin American Relations, 1800-1850: The Formative Generations, edited by T. Ray Shurbutt, this book establishes a historical perspective crucial to understanding contemporary diplomatic relations.
The successor to United States-Latin American Relations, 1800–1850: The Formative Generations, edited by T. Ray Shurbutt (1991), this new collection of essays examines hemispheric relations during a period in which both the United States and the nations of Latin America had to establish themselves within a more economically-integrated world order.'
—The Americas
Éste es un libro fascinador, rico en detalles.' [This is a fascinating book, rich in detail.]
—Iberoamericana
 
'One virtue of this collection is that it balances the emphasis on resistance to Washington that completely dominates so many works (e.g. Peter Smith, Talons of the Eagle [1996]) by examining Latin American strategies of collaboration to manipulate Washington in pursuit of specific geopolitical goals.'
—The Business History Review
A very useful addition to the literature on 19th-century U.S.-Latin American relations.'
—Ralph Lee Woodward, Tulane University

'Taken together, these case studies provide a judicious and balanced critique of hemispheric relations. The authors carefully consider the merits and liabilities of U.S. policy as well as the internal dynamics of the Latin American nations themselves.'
—Allen Wells, Bowdoin College
 
Thomas Leonard is Professor of International Studies at the University of North Florida.
Find what you're looking for...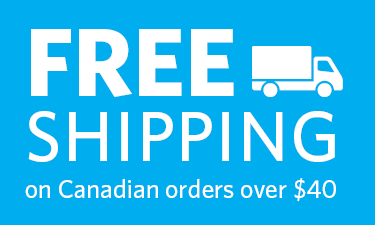 Publishers Represented
UBC Press is the Canadian agent for several international publishers. Visit our
Publishers Represented
page to learn more.