Unsettled Balance
Ethics, Security, and Canada's International Relations
Since 9/11, the wars on terror, economic crises, climate change, and humanitarian emergencies have led decision makers to institute new measures to maintain security. Foreign policy analysts tend to view these decisions as being divorced from ethics, but Unsettled Balance shows that arguments about rights, obligations, norms, and values have played a profound role in Canadian foreign policy and international relations.
Examining a wide range of events in Canada and abroad, the contributors to this volume collectively explore three key questions. What is the meaning of "ethics" and "security," and how are they linked? To what extent have considerations of ethics and security changed in the twenty-first century? And what are the implications of a shifting historical context for Canada's international relations?
Whether probing how Canada handles the tension between ethics and security when hosting large-scale international events, engaging in humanitarian aid initiatives, or entering into military operations, each chapter provides insight into key decisions in recent Canadian history. In a time of rapid change, this book is essential reading for anyone who wants to understand how Canada responds to the challenges of an increasingly volatile world and why it responds the way it does.
This book will be required reading for students and scholars of Canadian foreign policy, international relations, security studies, and political geography.
In recent years, the intersection of ethics and security has been a source of great debate among academics and practitioners worldwide. Unsettled Balance scrutinizes this intersection in the theory and practice of Canadian foreign policy to understand how Canada is responding to new challenges at home and abroad. This is a very valuable book.
This volume offers a wide-ranging and informed discussion of the role of ethics in foreign policy decision making in Canada. It is a much-needed update on an important topic and will be a significant resource for the study and discussion of contemporary international affairs.
Rosalind Warner is a continuing college professor of political science at Okanagan College. Her research focuses on ethics, security and Canadian foreign policy; environment and trade; protected areas governance in North America; and global governance. She is the editor of Ethics and Security in Canadian Foreign Policy (UBC Press, 2001).
Introduction
Ethics and Security: New Issues and Contexts for Decision Making / Rosalind Warner
Part 1: Freedom from Fear: Humanitarianism and Military Security
1 The Responsibility to Protect: From Evolving Norm to Practice / W. Andy Knight
2 War-Fighting and the Decline of Humanitarian Space in Canadian Security Policy / Alistair Edgar
3 The Commercial Military and Security Services Industry: A Canadian Consideration? / Chris Hendershot
Part 2: Security across Borders
4 Charter Values and Post-9/11 Security and Terrorism Law and Policy: Comparing Canada's "Home" and "Away" Games / Barbara J. Falk
5 The Ethics of Mega-Event Security: When the World Comes to Visit / Veronica Kitchen
Part 3: Freedom from Want: Development, Gender, and Environment
6 What Does It Mean to Be a Country of Focus? Canada's Foreign Aid to Ethiopia / David R. Black and Rebecca Tiessen
7 Losing Gender Equality along the Way: The Failure to Mainstream Gender in Canada's Commitments to International Security and Development / Rebecca Tiessen and Sarah Tuckey
8 Spreading the Guilt: Canada and Climate Change Adaptation Funding / Peter Stoett
Part 4: Regional Security: Countries and Areas
9 Ethics, Security, and Free-Trade Agreements: The Case of the Canada-Colombia Free Trade Agreement / Jim Rochlin
10 Canada's Moral Identity in Africa and Its Implications for Policy in the Twenty-First Century / Edward Akuffo
Conclusion: Moving Forward with Ethics and Security / Rosalind Warner
Questions for Discussion
Suggested Readings
Index
Related Titles
Locating Global Order
American Power and Canadian Security after 9/11
Edited by Bruno Charbonneau and Wayne S. Cox
Game Changer
The Impact of 9/11 on North American Security
Edited by Jonathan Paquin and Patrick James
Disarming Intervention
A Critical History of Non-Lethality
Beyond Afghanistan
An International Security Agenda for Canada
Edited by James Fergusson and Francis Furtado
On the Side of the Angels
Canada and the United Nations Commission on Human Rights
‹
›
Find what you're looking for...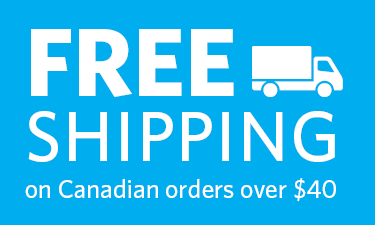 Stay Informed
Receive the latest UBC Press news, including events, catalogues, and announcements.
Publishers Represented
UBC Press is the Canadian agent for several international publishers. Visit our
Publishers Represented
page to learn more.