Unsettling Assumptions
Tradition, Gender, Drag
Utah State University Press
In Unsettling Assumptions, editors Pauline Greenhill and Diane Tye examine how tradition and gender come together to unsettle assumptions about culture and its study.

Contributors explore the intersections of traditional expressive culture and sex/gender systems to question, investigate, or upset concepts like family, ethics, and authenticity. Individual essays consider myriad topics such as Thanksgiving turkeys, rockabilly and bar fights, Chinese tales of female ghosts, selkie stories, a noisy Mennonite New Year's celebration, the Distaff Gospels, Kentucky tobacco farmers, international adoptions, and more.

In Unsettling Assumptions, folkloric forms express but also counteract negative aspects of culture like misogyny, homophobia, and racism. But expressive culture also emerges as fundamental to our sense of belonging to a family, an occupation, or friendship group and, most notably, to identity performativity and the construction and negotiation of power.
'This broad-ranging collection makes a significant and welcome contribution to the study and teaching of folklore; it also has an interdisciplinary reach into masculinity studies, queer theory, transgender studies, and cultural studies; and it succeeds in troubling certain assumptions in the discipline of folklore/ethnology as well as in gender studies and cultural studies.'
—Cristina Bacchilega, University of Hawai'i
'The pieces are well-researched, provide insightful commentary and analysis, and are interesting and enjoyable to read. Unsettling Assumptions is essential for academic libraries supporting social sciences and humanities. This book could be very useful for both undergraduate and graduate courses in anthropology, folklore, and gender/sexuality studies, among others.'
—Charlie McNabb, Journal of Folklore Research
'One of the most valuable accomplishments of the collection may be to familiarize a wider audience with the notion of 'ethnic drag' and to expand the concept of drag beyond gender to a more general form of mimesis or play. And in its most fundamental ambition—to unsettle not only gender categories but also genre and disciplinary ones—we should acknowledge the book as a success.'
—Jack David Eller, Anthropology Review Database
'This engaging collection of essays will stimulate lively and productive conversation, both in college classes and among scholars and general readers. . . . [A]n appealing source of well-theorized knowledge for readers with diverse interests. Let the conversations begin!'
—Elizabeth Tucker, Folklore
'[A]t once comforting and inspiring. The fact that gender roles have been challenged, even if in a hidden way, for so much longer than even a lifelong ally knew, is inarguable once one looks at folklore through the lens of this volume. With cultures other than white and western included here, the universality of the subject is addressed. I would recommend Unsettling Assumptions for college libraries, for anyone doing gender studies, or for adults who enjoy reading folklore.'
—Frieda Toth, Voices: The Journal of New York Folklore



 
'[T]his volume is unsettling at times. It is also groundbreaking. . . . The editors have skillfully selected a variety of essays that interpret traditional and contemporary cultural expressions and performances within a framework of gender and sexuality theory. Unsettling Assumptions should be on the bookshelf of everyone interested in the intersection of gender and folklore.'
—J. Jeanine Ruhsam, New Directions in Folklore
'[I]t is clear that this collection has relevance beyond the classroom. One of the most outstanding features of Unsettling Assumptions is the diverse range of topics covered within, from Rockabilly to folktales. . . . By peeking behind the curtain and discussing many of the complex topics relating expressive culture and gender, Greenhill and Tye encourage on-going discussion. That is what this book beautifully provides, the chance to unsettle the reader's current assumptions about the intersection of expressive culture and gender, encouraging strengthand growth through discomfort.'
—Western Folklore 
'[A] compelling and readable book. . . . Unsettling Assumptions demonstrates that the intersection between queer studies and folklore is marvelously generative and worthy of further scholarly study. . . . The collection is thoughtfully composed and well researched with a good balance of theoretical framing and ethnographic content, and it should be of interest to academics in the fields of folklore, queer studies, cultural studies, and anthropology, as well as to lay readers with interest in any of these areas.'
—Journal of American Folklore
Pauline Greenhill is professor of women's and gender studies at the University of Winnipeg. She was co-editor with Liz Locke and Theresa Vaughan of the Encyclopedia of Women's Folklore and Folklife. Her newest book is Channeling Wonder: Fairy Tales on Television (co-edited with Jill Terry Rudy). Her work has appeared in Signs, Marvels & Tales, Resources for Feminist Research, Journal of American Folklore, Canadian Journal of Women and the Law, and parallax, among others. Diane Tye is professor of folklore at Memorial University of Newfoundland. She is author of Baking as Biography: A Life Story in Recipes and co-editor with Pauline Greenhill of Undisciplined Women: Tradition and Culture in Canada. Her articles have been published in Cuizine, Ethnologies, Women's Studies International Forum, and Food, Culture & Society among other journals.
Find what you're looking for...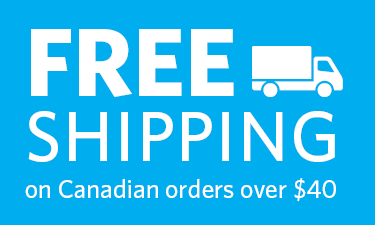 Publishers Represented
UBC Press is the Canadian agent for several international publishers. Visit our
Publishers Represented
page to learn more.