$44.95

Back Order
Ships in 4-8 weeks.
GO TO CART
User Involvement and Participation in Social Care
Research Informing Practice
Jessica Kingsley Publishers
Empowerment of users of social care services has become a key issue in much current social work and social policy literature. However, many of these texts have defined participation narrowly, and consequently user involvement has been restricted to influencing the decisions of front-line workers, with little participation in policy making at senior management level. This book explores strategies for effectively involving users in the planning, delivery and evaluation of services. How the key concepts of empowerment, participation and user involvement have been applied in important areas such as mental health, child care services and social welfare is discussed, and the outcomes for users considered. The book draws on extensive research and case studies, and also considers the methodology and ethical dilemmas of carrying out research.User Involvement and Participation in Social Care is an authoritative, thought-provoking overview of the current situation in social care delivery and presents a convincing argument for greater direct involvement of users at every level of policy making. It will be an invaluable resource for practitioners and researchers involved in social and health care delivery at all levels.
'This volume tackles a daunting challenge: to explain how research in social care, a specialist domain of academic institutions, can become participative by drawing users into the process. In this it succeeds and the promise in the editors' short introduction largely realized - to explore various 'methodologies that engage participants and promote a sense of mutality in the research process.'- International Social Worker'An excellent resource book for those wanting to undertake evaluations, research, and health and social care practice, which seek to encourage participation, involvement, and partnership with, and emancipation and empowerment of, users of health and welfare services.'- Age and Ageing'These are honest accounts of processes, outcomes and the roles played by other stakeholders (including funders) in promoting or resisting user involvement. They draw on an unusually wide range of experience across health and social care, involving disabled people, older people, female offenders, and people with sickle cell or thalassaemia, among others.'- Communtiy Care'This is an interesting book, which examines different ways of including service users and their families, friends or carers in social care research. The opening and closing chapters discuss the wider debates about involvement and participation. The majority of the chapters give examples from a variety of different settings. This variety is a key strength, as children and families, older people, disabled people, patients of primary care, female offenders and carers (including young carers) are variously involved or participate in research. [I]t will be very useful for studetns, teachers, and researchers across the field of social care.'- Open Mind
Hazel Kemshall is currently Professor of Community and Criminal Justice at DeMontfort University. She was previously a senior lecturer at Birmingham University and has practice and management experience with the Probation Service. She has written extensively on risk assessment and risk management, and has recently completed research for the Economic and Social Research Council. Rosemary Littlechild is a lecturer in social work at the University of Birmingham. She is a qualified social worker and has practised in local authority social services departments. Her research and publication interests include community care, care for older people, multi-disciplinary working, and user and carer involvement in community care.
Introduction, Hazel Kemshall, DeMontfort University and Rosemary Littlechild, Birmingham University. 1. Participation and Involvement in Social Care, Suzy Braye, Staffordshire University 2. Just Inquiry? Research and Evaluation for Service Users, Ian Shaw, Cardiff University 3. Totem not Token: Groupwork as a Vehicle for User Participation, David Ward, DeMontfort Unversity. 4. Action Research for the Development of Children's Services in the Ukraine, Jennie Fleming, DeMontfort University. 5. Family Involvement in Child Protection: The Use of Family Group Conferences, Kate Morris, Birmingham University and Carmel Shepherd, Guardian ad Litem. 6. Politics into Practice: The Production of a Disabled Person's Guide to Accessing Community Care Assessments, Kathryn Ellis, Luton University and Kirstein Rummery, Manchester University. 7. Breaking the Ice: Developing Strategies for Collaborative Working with Carers of Older People with Mental Health Problems, Helen Rogers, Birmingham University. 8. Listening to Children: Meeting the Needs of Young Carers, Chris Dearden and Saul Becker, Loughborough University. 9. Older People as `Participating Patients', Rosemary Littlechild and Jon Glasby, Birmingham University. 10. Working with Sickle Cell/Thalassaemia Support Groups, Simon Dyson, DeMontfort University. 11. `Framing Your own Questions': Empowering Patients and Primary Health Care Workers in the Planning of Primary Health Care Services, Angus McCabe and Liz Ross, Birmingham University. 12 .Policies of Neglect: Female Offenders and the Probation Service, Judith Rumgay, London School of Economics. 13. User Involvement, Community Care and Disability Research, Kathryn Ellis, Luton University 14. Researching for Participation: Some Concluding Remarks, Hazel Kemshall, DeMontfort University and Rosemary Littlechild, Birmingham University. References. Index.
Find what you're looking for...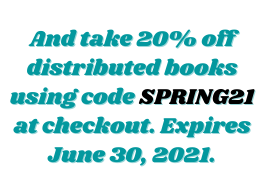 Publishers Represented
UBC Press is the Canadian agent for several international publishers. Visit our
Publishers Represented
page to learn more.