Using Art Therapy with Diverse Populations
Crossing Cultures and Abilities
Jessica Kingsley Publishers
Whether working in urban areas with high levels of cultural diversity, providing art therapy to 'unique' populations such as prisoners or asylums seekers, or introducing art therapy programs to parts of the world in which it is not yet established, it is essential that therapists understand the importance of practicing in a culturally sensitive manner. This comprehensive book considers how culture impacts the practice of art therapy in a variety of settings.
With contributions from experienced art therapists who have worked in diverse environments, this book attempts to understand and highlight the specific cultural, subcultural and ethnic influences that inform art therapy treatment. It addresses variable factors including setting, population, environment and ability, and how they influence art therapy approaches. It also considers how cultural differences can impact physical art making through choices of color, symbol and metaphor. Each chapter provides a framework showing how art therapy techniques have been used in order to successfully work with distinct populations. This book will provide practitioners with ideas for how to adapt art therapy training and approaches to suit the setting and meet the needs of a vast range of populations.
Full of informative case studies, this book will be invaluable reading for art therapists and students of art therapy.
This is a long-overdue book, and one that I hope will be read by all who want to help others through art around the world. It offers a splendid introduction to a wide variety of ways of thinking about and working with people from different cultural backgrounds. The diverse authors with their multifaceted orientations bring the concepts of multicultural competence and sensitivity alive in a most inclusive, insightful, and wonderful way."

– Judith A. Rubin, Ph.D., ATR-BC, Department of Psychiatry, University of Pittsburgh, President of Expressive Media, Inc. and Past President and Honorary Life Member of the American Art Therapy Association, USA
Practitioners will find this a solid reference filled with insights on how this therapy is worked in different settings.

– Midwest Book Reivew
Paula Howie, ATR-BC, LPC received her Master's in Art Therapy from George Washington University in 1975. She received her ATR in 1977, became a Board Certified Art Therapist in 1994, a Licensed Professional Counselor (DC, 1997) and in VA (2008). She directed the Art Therapy Service at Walter Reed Army Medical Center from 1979 to 2002. From 1982 to the present, she has been a part time faculty and currently holds the title of Associate Professorial Lecturer in the Art Therapy Graduate Program at George Washington University. Paula has held numerous positions in AATA to include President from 2005-2007. She currently maintains a private practice in Washington, DC, where she focuses on the treatment of trauma; she has authored several art therapy articles, has numerous presentations, and was invited to lecture in South Korea in 2004 and 2006. Since her retirement from Walter Reed, in addition to private practice and teaching, Paula has been actively pursuing her passion for watercolor painting. Sangeeta Prasad, ATR, is an art therapist with experience working in India and the United States of America. She has worked with children and adults with serious mental health problems, and has presented on art therapy in the USA as well as India. Her experience as an art therapist in two very different cultures provides her with the opportunity and expertise to introduce art therapy in India. Through her work, she hopes to bridge the information gap in art therapy between countries that have already established art therapy programs and those in which art therapy is beginning to take root. Jen Kristel has a Masters in Expressive Therapies from Lesley University. For the last 20 years, she has worked in clinical and non-clinical settings using the expressive arts and Playback Theatre, a form of theatre improvisation that uses personal stories of the audience to support community building and healing. Since 2003 she has been working in South Asia (Including India, Bangladesh and Indonesia) teaching Playback Theatre and expressive therapies to local NGOs, Counseling Centres and Universities, working on a wide range of issues. Her hope is to support people in finding their voice and building community.
Foreword. Mercedes B. ter Maat, President, American Art Therapy Association. Gaelynn Bordonaro, Graduate Art Therapy Program, Emporia State University. Preface. Introduction. Part 1. Art Therapy and Culture. 1. Exploring Outside the Box: Art Therapy in Practice. Jennie Kristel, Adjunct Faculty, Burlington College. 2. Why Art Therapy Works. Louis Tinnin, MD, Intensive Trauma Therapy Inc. Paula Howie, Associate Professorial Lecturer, George Washington University; Private Practice, Washington, DC. 3. Art Therapy Approaches for the Fair Assessment of Diverse Populations. Donna Betts, George Washington University. 4. Ethics in Art Therapy. Audrey di Maria Nankervis, Adjunct Associate Professor, George Washington University. 5. Walk Beside Me, Not Behind Me: Cultural Issues in Art Therapy Supervision. Lisa Raye Garlock, George Washington University Art Therapy Program. Part 2. The Culturally Sensitive Art Therapist. 6. The Impact of Culture and the Setting on the Use and Choice of Materials. Sangeeta Prasad, Vice President, Prasad Family Foundation Trustee, Bambino Educational Trust. 7. The Process of Attunement between Therapists and Client. Jennie Kristel. 8. On Being Human: Color and Culture. Paula Howie. 9. How Spirituality Impacts Art Therapy. Mimi Farrelly-Hansen, Art Therapist, Private Practice, Longmont, CO; Founder, Transpersonal Counseling Psychology and Art Therapy Graduate Program, Naropa University. 10. Practicing Multiculturally Competent Art Therapy. Cheryl Doby-Copeland, Art Therapist, DC Government Department of Mental Health; Part-Time Faculty Member, George Washington University Graduate Art Therapy Program. Part 3. The Practice of Culturally Based Art Therapy in Educational Settings. 11. Art Therapy in Schools. Emmy Lou Glassman, Corcoran School of Art + Design. Sangeeta Prasad. 12. Working Cross-Culturally with Children at Risk. Audrey di Maria Nankervis. 13. Art Therapy as a Treatment of Choice for Autism Spectrum Disorders. Deni Brancheau, Director, Multiple Learning Needs High School at Ivymount School and Programs, Rockville, MD; Adjunct Faculty, George Washington University Graduate Art Therapy Program. 14. Giving Teens a Voice: Art Therapy in a Public School Setting with Emotionally Disturbed Students. Emmy Lou Glassman, Corcoran School of Art + Design. 15. Practice of Art Therapy in Residential Schools and Group Homes. Charlotte Boston, Secretary, American Art Therapy Association; Adjunct Professor, George Washington University. Part 4. Understanding Cultural Implications of Using Art Therapy in Hospital and Rehabilitation Settings. 16. Warrior Culture: Art Therapy in a Military Hospital. Paula Howie. 17. Culture and Medical Art Therapy on an Oncology and Hematology Unit. Tracy Councill, Art Therapy Program Director, Pediatric Hematology-Oncology, Georgetown University Hospital. Katharine Phlegar, Art Therapist, Tracy's Kids, Center for Cancer and Blood Disorders, Children's National Medical Center, Washington, DC. 18. Reframing Identity: Art Therapy in Saudi Arabia. Yasmine J. Awais, Adjunct Faculty Member, Albertus Magnus' Graduate Art Therapy Program. 19. Art Based Therapies for Substance Users and their Families towards Recognizing, Deliberating and Recovering. Dr Shanthi Ranganathan, Founder, T T Ranganathan Clinical Research Foundation. Reshma Malick, Psychologist, Counsellor, T T Ranganathan Clinical Research Foundation. Part 5. Cultural Perspectives using Art Therapy in Outpatient Treatment Settings. 20. Stories without Words: A Cultural Understanding of Trauma and Abuse. Linda Gantt, Executive Director, Intensive Trauma Therapy Inc. 21. Cultural Considerations in Family Art Therapy. Barbara Sobol, Professorial Lecturer, George Washington University. Paula Howie. 22. The Universality of Grief and Loss. Heidi Bardot, Director, Art Therapy Graduate Program, George Washington University. 23. HIV/AIDS: Reflecting on 15 Years in New York City. Daniel Blausey, Founder, Studio Blue: Art + Psychotherapy; Adjunct Faculty Member, Naropa University. Yasmine J. Awais. 24. Cultural Considerations of Eating Disorders through Art Therapy. Michelle L. Dean, Art Psychotherapist; Honorary Life Member, Delaware Valley Art Therapy Association. Part 6. Cultural Influences in Community based Art Therapy. 25. Having an Art Therapy Private Practice: What does it mean, and what does it take? Paula Howie. Jennie Kristel. 26. The Community Art Studio: Creating a Space of Solidarity and Inclusion. Catherine Hyland Moon, Associate Professor and rotating Chair, School of the Art Institute of Chicago. Valery Shuman, Associate Director, Heartland Health Outreach, Midwest Harm Reduction Institute; Instructor, School of the Art Institute of Chicago. 27. A Self to Call Home: Community-Based Art Therapy and Homelessness. Kate Baasch, Art Therapist. 28. Utilizing a Thematic Approach to Art Therapy with Seniors: Enhancing Cognitive abilities and Social Interactions. Linda Levine Madori, Professor, St Thomas Aquinas College. Part 7. Cultural Implications for Practicing Art Therapy with Unique Populations. 29. Art Therapy in Prison. David Gussak, Florida State University, Department of Art Education/Graduate Art Therapy Program. 30. Working with Asylum Seekers and Refugees. Marian Liebmann, Inner City Mental health Team, Bristol, UK. 31. Art as Healing with Children and Adults in Cambodia, China, Ethiopia and the Ukraine. Doris Arrington, Founding Director, Professor, Art Therapy Psychology Department, Notre Dame de Namur University. 32. Overseas Art Therapy Journeys. Frances E. Anderson, Consultant, American Art Therapy Association; Visiting Professor, College of Charleston. 33. Developing Therapeutic Arts Programs in Kenya and Tanzania: A Collaborative Consultation Approach. Catherine Moon. Appendices. Index.
Find what you're looking for...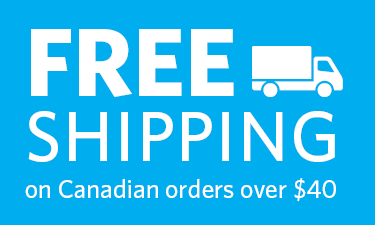 Publishers Represented
UBC Press is the Canadian agent for several international publishers. Visit our
Publishers Represented
page to learn more.